How To Reset Hyundai Elantra Service Interval Warning Light (2016-2020)
|
How To Reset Hyundai Elantra Service Interval Warning Light (2016-2020) – The Hyundai Elantra, Lantra, Avante or i35 is a C-segment passenger car produced by South Korean manufacturer Hyundai Motor Company since 1990. It is a five-seater with a front-engine and front-wheel drive developed to tackle Japanese models such as the Honda Civic, Nissan Sentra, and Toyota Corolla. It is the third best selling compact in the world, behind the Toyota Corolla and the Ford Focus.
The fifth-generation Elantra (MD), premiered at the Busan Motor Show in 2011 and will go on sale in the fourth quarter of that year. In some countries (especially in Europe) it will be called i35. Among its engines is an atmospheric four-cylinder named Gamma MPI 1.6 (130HP) all-aluminum, the best fuel efficiency of the series and the powerful Nu MPI 1.8 148 HP engine. Also of excellent performance. Its exterior design resembles that of the recent Hyundai Sonata. It has been chosen as a 2013 car in North America, according to the jury of the Detroit Motor Show. Hyundai Accent, Kia Cerato, Kia Cerato Koup (The El Hyundai Elantra Koup) Kia Ceed ', Hyundai i40 y Hyundai i30 2013.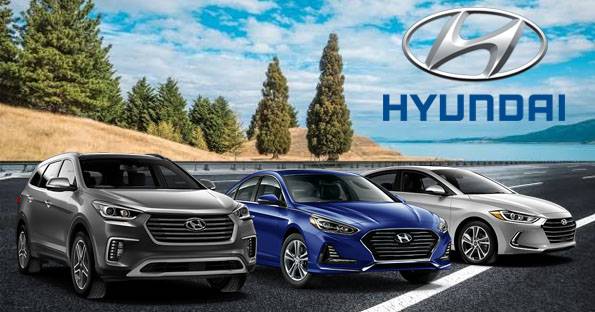 How To Reset Hyundai Elantra Service Interval Warning Light (2016-2020)
Time needed: 7 minutes.
If you exceed the specified service interval, the Service Required Light will appear on the display. The service interval must be reset after performed the maintenance service on your vehicle. Follow the instructions below to reset the Service Required Minder Light on your Hyundai Elantra:
When you turn on the engine and see "Service required" on the screen, press the OK button located at the steering wheel for more than 1 second.

With this, the service interval will be reset to default settings. But you have to activate and set the service interval feature by accessing the SERVICE INTERVAL menu.

To access the SERVICE INTERVAL menu, press the ❏ (MODE) button repeatedly until you see ⚙️ (USER SETTINGS)

The button is located on the steering wheel


Scroll down and select SERVICE INTERVAL

Press the OK button to access the menu

On this menu, you can activate the service interval function. If the service interval menu is activated, you may adjust the time and distance at a specific interval

Use the directional keypad to turn on the SERVICE INTERVAL mode and set the applicable interval.

Turn the ignition off and then start the engine to verify the indicator has been reset.

Done!
For more details, please watch the following video:
This tutorial we got from the Hyundai owner's manual. This procedure should be work on the sixth generation of the Hyundai Elantra (2016 2017 2018 2019 2020 model years). Hopefully, the article How To Reset Hyundai Elantra Service Interval Warning Light (2016-2020) useful for you. Good Luck!