How to Reset Service Minder Light on Volvo XC90 (2016-2019)
|
How to Reset Service Minder Light on Volvo XC90 (2016-2019) – The Volvo XC90 is a large luxury car in the SUV (Sport Utility Vehicle) class, which has been supplied by the Volvo Car Corporation since 2002. The car is based on the Volvo P2 platform, which he shares with the first generation Volvo S80. He shares various components with the Volvo S80 and other large Volvo models.
The XC90 is the most successful in the United States, where it accounts for around 25% of sales annually. In 2003, the XC90 won the prestigious North American Truck of the Year Award, awarded by the Motor Trend magazine, for SUV of the year. This is partly because in this period the new generation of design SUVs that came from Europe were very successful.
2002-2016 Volvo S80 Oil Service Maintenance Light Reset:
To reset the Service Warning Message on 2016 2017 2018 2019 Volvo XC90, conform to the following instructions:
Turn the START knob clockwise one turn without touching the brake pedal.
Press and hold the button to decreasing Cruise Control (-). (located on the left keypad of the steering wheel)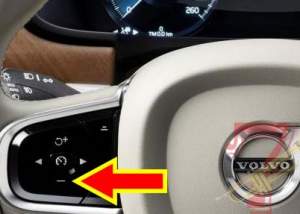 Then turn ON the engine
Keep holding the button until the "i" flashes on the display, at which point release the buttons.
For more details, please watch the following video:
This procedure should be work on all model of Volvo XC90 (2016 2017 2018 2019 model years). Hopefully, the article of How to Reset Service Minder Light on Volvo XC90 (2016-2019) useful for you. Good Luck!