How To Reset Nikon D610 DSLR Camera
|
Nikon announced the Nikon D610, DSLR camera with a full frame sensor (FX) is a new, in lieu of the Nikon D600 which has a problem on its shutter mechanism. Of course Nikon D610 features more promising than its predecessor the Nikon D600. Nikon D610 has 3 additional features such as faster continuous shooting, continuous quiet mode and auto white balance system improvement. The first two features of the new design of the shutter mechanism. D610 is capable of shooting at 6 fps, an increase of 5.5 fps compared to the D600. Quiet continuous mode shooting at 3 fps, and as the name implies this feature is able to significantly reduce noise while doing shots. As for the auto white balance had a lot of updates that are able to produce more accurate colors in artificial lighting and more realistic skin tone. Nikon D610 recognizes that this new product offers unlimited ways to realize the imagination of its users.
One of the features that will make you fall in love with a Nikon digital SLR camera series this time is the Active D-Lighting. Which serves to control the shadows and highlights, so the photo details will always be maintained and provide optimal results in accordance with the original. Nikon D610 camera has a screen size of 3.2-inch, 921k dot resolution with the screen will help to target an object or reviewing your shots. The camera is equipped with Auto Focus up to 39 points of focus. As for the recordings are made to bring the quality of Full HD 1080p, with a maximum at 30fps.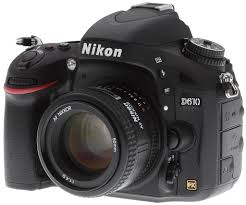 Image source: 
imaging-resource.com
According several user reviews, they have praised Nikon D610 for the great set of shooting features; Comfortable; Great design; Excellent photo quality and performance. Also, some users have complained it for the photos still display some unrecoverable clipping in the highlights; Requires an extra-cost Wi-Fi dongle for connectivity.
Factory Reset:
To restoring Nikon D610 to its factory settings, just hold down the [+/- Exposure Compensation] button and the [Thumbnail] button together, until the control panel turns off briefly while the camera resets itself to the factory default settings.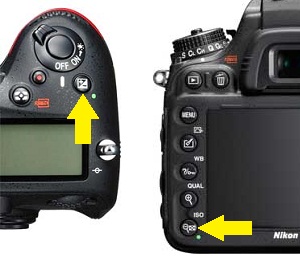 Read also "Resetting Nikon D90 DSLR Camera" and another user guides. Hope fully the article of How To Reset Nikon D610 DSLR Camera useful for you.