How do I reset the Nikon Coolpix S9500 and S9400 Digital Camera
|
Last Updated on June 20, 2022 by Nick
The existence of the Coolpix line made ​​by 'Nikon' seems to be more complete with the presence of two models of the latest slim super-zoom camera, the Nikon Coolpix S9500 and S9400. With a slim and compact body size is quite small, making both cameras can easily be taken anywhere as he tucked into your shirt or pants pocket. In addition to providing a high zoom range, the digital camera also supports WiFi connectivity that can be used to transfer photos and videos wirelessly to mobile devices such as smartphones or tablets there that comes with the application of Wireless Mobile Adapter Utility.
Nikon Coolpix S9500 and S9400 are both equipped with a BSI CMOS sensor capable of 18.1 megapixels and EXPEED C2 image processing engine to deliver high-quality images and video. Nikon Coolpix S9500 is equipped with NIKKOR lens with 25mm wide angle and 22x optical zoom capability, while the Nikon Coolpix S9400 offers a 18x optical zoom range.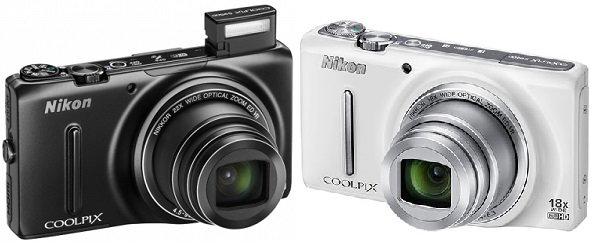 The presence of the lens shift feature and electronic vibration dampers or known electronic vibration reduction (VR) is useful for generating images and movies are clear and blur-free images, while the presence of Motion Detection feature to reduce blur when taking photos. Both offers ISO 125-3200, Scene Modes and editing images, including Glamour Retouch upgraded. This super-zoom Coolpix supports continuous shooting with a high speed of up to 7.5fps. Both can do video recording Full HD-capable resolution of 1920 × 1080 pixels at a speed of 30fps with stereo sound and offers HDMI output. Both have been equipped with a 3-inch OLED screen that can be used to preview and review images.
As for the Nikon Coolpix S9500 models have also been equipped with the presence of a built-in GPS that can be used to record the location data for each photo taken. Regarding the price, the Nikon Coolpix S9500 is available in several colors such as black, silver and red, reportedly priced at $ 349.95. While the Nikon Coolpix S9400 is available in several colors such as black, white and red, marketed with prices at $ 299.95.
Factory Reset:
To restoring Nikon Coolpix S9500 to it's factory settings, conform to the following instructions:
Press [Menu] button > Setup > Reset All > OK
Read also "Restoring the Factory Settings of the Nikon Coolpix AW110 and S31" and another user guides. Hopefully the article of How do I reset the Nikon Coolpix S9500 and S9400 Digital Camera useful for you.
Reference: Nikon Coolpix S9500 manual