Restoring the Factory Settings of the Nikon Coolpix AW110 and S31
|
Last Updated on June 20, 2022 by Nick
Capture the important moments in the outdoors has a distinctive challenges. Fall to a hard surface, exposed to cold temperatures, and rain buffeted are some risks that must be faced by your camera. However, a growing number of tough cameras on the market. Nikon also announced the arrival of two powerful new cameras, the Coolpix AW110 and S31.
Coolpix AW110 can be waterproof to a depth of 18 meters, shockproof when dropped from a maximum height of 2 meters, and survive in temperatures of -10 ° C. The camera is equipped with a BSI CMOS 16 megapixel resolution sensor and a 3-inch OLED screen. Lenses used for AW110 has the ability to 5x optical zoom (28-140 mm) with optical image stabilization and a maximum aperture F3.9-4.8. Nikon also embed GPS to record the location of the image and WiFi. Paired with the Wireless Mobile Adapter Utility application from Nikon, the user can easily transfer photos from AW110 directly to iOS and Android based devices.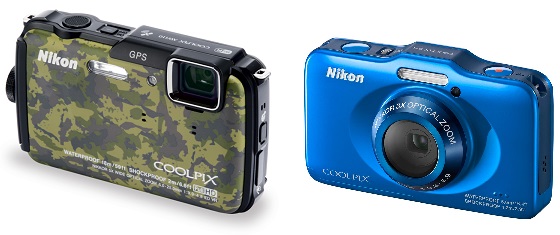 As an alternative cheaper tough camera, Nikon presents 'Coolpix S31'. With a cheaper price than the AW110, specifications and capabilities of S31 was decreased. The sensors used in the S31 only has a resolution of 10 megapixels. Toughness his body only survive in water with a depth of 5 meters and shock when dropped from a height of 1.1 meters. Nevertheless, the figures were an improvement from the previous model which only waterproof up to 2.9 meters and shockproof from a height of 0.8 meters. Another thing that is different from the previous model is the use of lithium ion batteries as a power source.
Factory Reset:
To restoring Nikon Coolpix AW110 to it's factory settings, conform to the following instructions:
Turn on your Nikon Coolpix AW110
Press [Menu] button
Press the [</ dial left] button to move to the tab
Select "Setup" by using [V/ dial down] button and press ok
Select the "Reset All" and press ok button
Read also "Nikon COOLPIX S3500 Digital Camera Factory Setting" and another user guides. Hopefully the article of Restoring the Factory Settings of the Nikon Coolpix AW110 and S31 useful for you.
Reference: Nikon Coolpix manual