2018-2020 Hyundai Accent Service Required Wrench Light Reset
|
2018-2020 Hyundai Accent Service Required Wrench Light Reset – The Hyundai Accent is a compact middle-class model of the South Korean brand Hyundai. The car is on the same chassis as the Kia Carens, but they are very different from each other. In 1995 the model was introduced on the Dutch market under the name Hyundai Excel, in two body styles: a sedan and a hatchback. The technical name of the model that was made between 1995 and 2000 is X3, the model between 2000 and 2006 is the LC and the model that has been on the market since 2006 is indicated by MC.
With this model, Hyundai participated in the World Rally Championship. The fifth generation of the Accent was launched in February 2017 under Toronto Auto Show as a sedan. During the year 2017, the sedan was introduced. In Germany, the vehicle is not sold, in Russia, it is marketed again as Hyundai Solaris.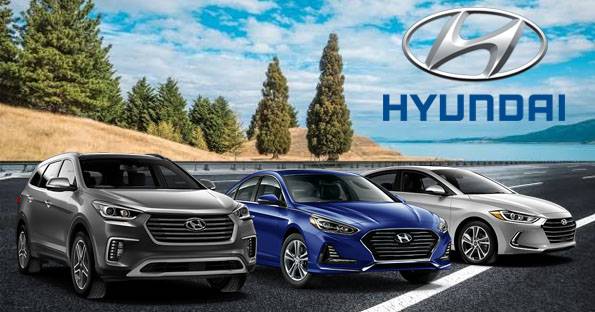 2018-2020 Hyundai Accent Service Required Wrench Light Reset
Time needed: 7 minutes.
If you exceed the specified service interval, the Service Required Light will appear on the display. The service interval must be reset after performed the maintenance service on your vehicle. Follow the instructions below to reset the Service Required Minder Light on your Hyundai Accent:
When you turn on the engine and see "Service required" on the screen, press the OK button located at the steering wheel for more than 1 second.

With this, the service interval will be reset to default settings. But you have to activate and set the service interval feature by accessing the SERVICE INTERVAL menu.

To access the SERVICE INTERVAL menu, press the ❏ (MODE) button repeatedly until you see ⚙️ (USER SETTINGS)

The button is located on the steering wheel


Scroll down and select SERVICE INTERVAL

Press the OK button to access the menu

On this menu, you can activate the service interval function. If the service interval menu is activated, you may adjust the time and distance at a specific interval

Use the directional keypad to turn on the SERVICE INTERVAL mode and set the applicable interval.

Turn the ignition off and then start the engine to verify the indicator has been reset.

Done!
This tutorial we got from the Hyundai owner's manual. This procedure should be work on the fifth generation of the Hyundai Accent (2018 2019 2020 model years). Hopefully, the article of 2018-2020 Hyundai Accent Service Required Wrench Light Reset useful for you. Good Luck!