2010-2021 Toyota Prius Fuel Door Gas Cap Release
|
Last Updated on May 28, 2021 by Nick
2010-2021 Toyota Prius Fuel Door Gas Cap Release – The Toyota Prius is a lower-middle-class hatchback, Toyota's first hybrid car. It has sold about 2 million units worldwide since 1997.
So thanks a lot for tuning in to my site. I just talked about a Prius which I have in which I own, and I've driven for a long time, so today we're going to talk about how to open the gas tank on a Prius.
How To Open Fuel Door & Gas Cap
2010-2015 Toyota Prius
2010 2011 2012 2013 2014 2015 Prius has a fuel filler door release lever located on the floor next to the driver's seat. To open the fuel door, pull up on the lever. Then turn the gas cap slowly counter-clockwise to refueling your car.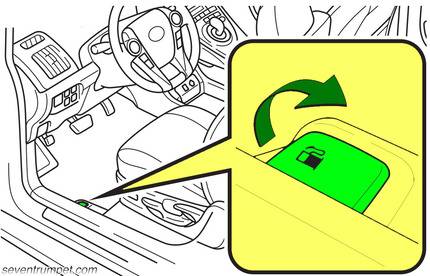 2016-2021 Toyota Prius
There is a button to open the fuel door on the newer model of Toyota Prius (2016 2017 2018 2019 2020 2021), just press the button so it will pop open and then unscrew the gas cap to allow you to refuel the car.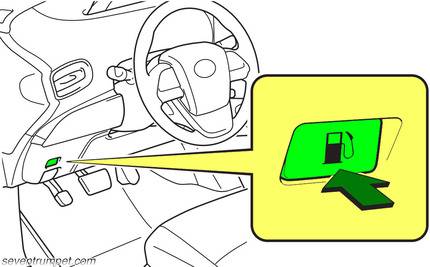 How To Unlock Stuck Fuel Door
Under normal conditions, you can easily open the fuel tank door by pressing the button from inside the cabin. But if something happens, the cable gets damaged, broken, or frozen, and you won't be able to open the door easily. So today, we will show you how to open the door from the car's trunk without damaging anything.
All you need to know is that in this 2016 Prius is equipped with a cable to open the gasoline cap in an emergency. So all you have to do is:
Open the trunk
Remove the plastic cover underneath the luggage compartment light on the left-hand side
Find and then pull the lever to open the fuel lid
So that's how you open the gas tank on any Toyota Prius hopefully you liked this article. Let me know if you have any questions. See you on the next one.