2012-2019 Seat Mii INSP Light Oil Service Minder Reset Guide
|
2012-2019 Seat Mii INSP Light Oil Service Minder Reset Guide – The Seat Mii is a small car from Seat. It is a variant of the New Small Family in the VW Group. The vehicle was released to the Spanish market at the end of 2011. It has been available in Europe since April 2012. The three-door model is 3.55 meters long and is intended to accommodate four passengers. Since May 2012 also a five-door version is available.
The vehicle is almost identical to the Škoda Citigo and the VW up! Seat offers like Škoda Auto and Volkswagen three engine versions with a 1.0-liter engine with 44 or 55 kW, as well as a version with gas engine and 50 kW. Later, further engines, as well as a vehicle with electric drive, will follow. The basis for the Mii is the VW up !. All three vehicles will be manufactured side by side in the Slovakian factory in Bratislava.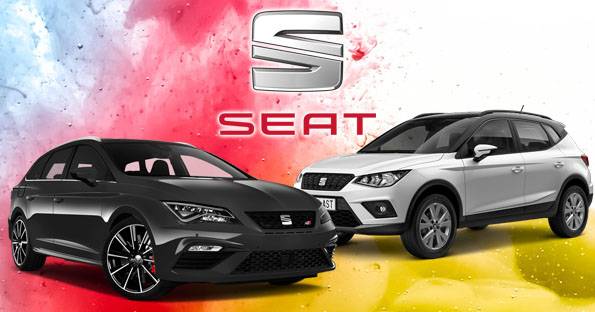 2012-2019 Seat Mii INSP Light Oil Service Minder Reset Guide
Time needed: 7 minutes.
When the time for service comes, the Oil Change Service minder with spanner light will appear on the display. The service interval must be reset after performed the maintenance service on your vehicle. Follow the instructions below to reset the Oil Change Service Minder Light on your Seat Mii:
Turn OFF the ignition then press and hold the 0.0/SET button

The button is located on the instrument cluster


Turn the ignition key to the "ON" position without starting the engine

If your vehicle has an ignition button, press the START-STOP ENGINE button without touching the brake pedal.

When INSP appears on the display, release the 0.0/SET button.

Release the button when you enter to the Reset mode

Press the 0.0/SET button again to confirm

Done!
For more details, please watch the following video:
These instructions are based on the SEAT owner's manual. This procedure should apply to the first generation of the Seat Mii (2012 2013 2014 2015 2016 2017 2018 2019 2020 model years). Hopefully, the article of the 2012-2019 Seat Mii INSP Light Oil Service Minder Reset Guide useful for you. Good Luck!