Restoring The Zoom G1XN to Factory Defaults
|
The Zoom G1x guitar effects pedal gives you a tremendous selection of guitar effects and amp models at an incredible price point.  It employs Zoom's ZFX-3 DSP chip to create their True Tube Modeling, which accurately models a wide selection of real tube amplifiers. Featuring 15 amp andstomp-box models that faithfully replicate every detail of the classics from gain settings to harmonic character, the G1N / G1XN delivers natural expression from nuanced playing to total bone-sizzling shreds.
According to several user reviews of Zoom G1XN multi-fx, some users have praised it for the easy to use; Good selection of effects; the sound is much better than any of the DigiTech RP series of pedals. But some users also have complained for the Not Responsive; Breaks Easily; and the banking.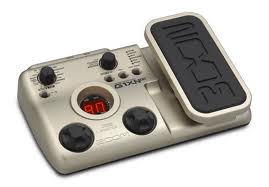 Image source: zoom g1xn
Factory Reset:
To restoring the factory settings of Zoom G1XN, first power on while simultaneously holding the STORE button until  "AL" appears on the display. Finally, press STORE again to start initialization of the program. The Factory Reset procedure is complete.
Warning! This procedure will erases any newly created patches that were stored in the user-editable bank. Do not use this function unless you are certain that you want to do this. This function also can works for the Zoom G1N. Hopefully the article of "Restoring The Zoom G1XN to Factory Defaults" was useful.
Reference: Zoom G1XN Manual