Resetting Olympus E-P5 PEN Mirrorless Digital Camera
|
Last Updated on June 20, 2022 by Nick
 Olympus announces new cameras, the PEN E-P5. This digital camera has a 16MP image resolution. Connectivity feature allows the camera to connect to the iOS-based smartphone. Going forward, this camera can also be connected to the Android platform. Olympus E-P5 also has a 3-inch LCD screen. Users can also capture images quickly (rapid) with the ability to capture 9 frames per second.
Users can also edit or enhance your photos using the Art Filters facilities available. This mirrorless camera also has a style similar to a DSLR, where the lens can be changed as needed. With 2.36 million dots (color density) making the image more detail. In addition, there is a sensor eye, which, if the user is looking through the view finder, the LCD automatically turns off. ISO is available is also quite high, which is able to be set to a maximum of 25600. High ISO is can be relied upon without reducing image detail.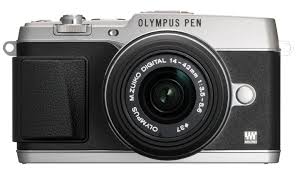 Image source: 
ephotozine.com
 Factory Reset:
To restoring Olympus PEN E-P5 to it's factory settings, conform to the following instructions:
Press [MENU] button
Select "Reset/Myset" in Shooting Menu 1
Highlight "Reset" and then press >
Select "Full" and press OK
Read also "Resetting Nikon COOLPIX P520 Digital Camera" and another user guides. Hopefully the article of Resetting Olympus E-P5 PEN Mirrorless Digital Camera useful for you.
Reference: Olympus E-P5 manual