How To Reset Volkswagen Atlas TPMS Tire Pressure Light (2018-2021)
|
How To Reset Volkswagen Atlas TPMS Tire Pressure Light (2018-2021) – The Volkswagen Atlas is a mid-size SUV manufactured by the German car manufacturer Volkswagen at its Chattanooga plant in Chattanooga, Tennessee, in the USA.
The Atlas is the largest vehicle produced on the Volkswagen Group MQB platform and has a transversely mounted inline-four or Volkswagen narrow-angle V6. Atlas is marketed as a Volkswagen Teramont in Russia, Mexico, the Middle East, and China, where Ningbo production began in 2017.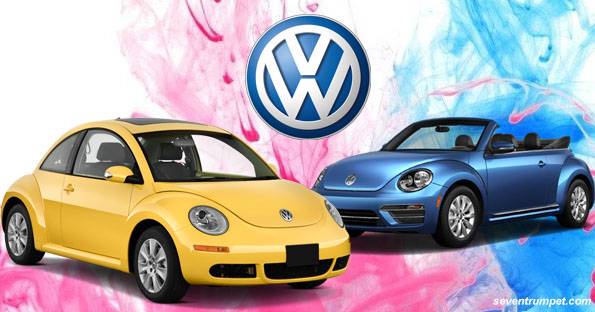 How To Reset VW Volkswagen Atlas TPMS Tire Pressure Light (2018-2021)
Time needed: 7 minutes.
Each time a tire pressure has been adjusted or change the tire, you need to reset the Tire Pressure Monitoring System (TPMS). In this 2018 2019 2020 2021 VW Volkswagen Atlas, you can reset TPMS using the Infotainment display. Here's how to do it:
Stop the vehicle and turn off the engine

Make sure your vehicle is in a safe place

Adjust the cold tire pressure in all four tires recommended on the tire placard on the door panel

The cold tire is a tire that is not driven more than 3 hours

Switch on the ignition without starting the engine

If your vehicle has an ignition button, press the START-STOP ENGINE button without touching the brake pedal

Press the MENU button

The button is located on the Infotainment display

Select the VEHICLE menu

Tap the touchscreen to select


Select VEHICLE SETTINGS

The menu is located in the right corner of the screen


Select TIRES

Tire Pressure Monitoring System menu will appears on the display

Select SET

A confirmation message will appears

Select CONFIRM to execute the TPMS reset

Done!
These instructions are based on the Volkswagen Atlas owner's manual. This procedure should apply to the first generation of VW Volkswagen Atlas (2018 2019 2020 2021 model years). Hopefully, the article How To Reset Volkswagen Atlas TPMS Tire Pressure Light (2018-2021) can solve your problem. Good Luck!