Here's How You Open Fuel/Gas Tank Door On Acura MDX (2007-2022)
|
Last Updated on May 27, 2022 by Nick
Hi fellas! Today I'm standing out to the Acura MDX, and the feature I'm going to go on with you is how to open the cover for the fuel or gas tank door.
It's something we've all experienced, whether it was as a new driver or when operating an unfamiliar vehicle, like a rental car. To avoid finding yourself in this predicament, you need to know where the gas cap is and how to open it.
How To Open Fuel/Gas Tank Door On Acura MDX
It's worth noting that the method you use will be determined by the year and type of your car (2007, 2008, 2009, 2010, 2011, 2012, 2013, 2014, 2015, 2016, 2017, 2018, 2019, 2020, 2021, 2022).
For 2007 to 2013 MDX
Manually release fuel cap or fuel door it's the same thing for 2007 to 2014 models. So here's your fuel door release on the driver door. So you press this and that will pop open the fuel door.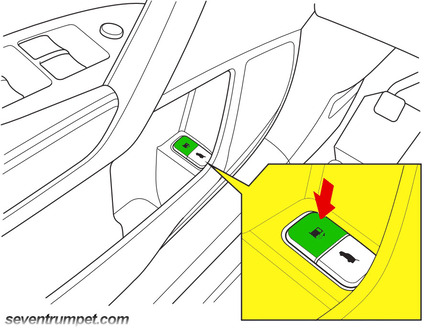 But let's say for whatever reason you ran out of power whatever happened you can't open it or with that switch doesn't work. So the way you open it manually is like in this video:
For 2014-2020 MDX
Time needed: 1 minute.
Alright, today I have a 2017 Acura MDX, and I'm going to show you how to open up the fuel door and gas cap on this particular vehicle. So here is the way you're doing it.
Find the fuel fill release button

So I'm in the vehicle behind the steering wheel then I'm gonna look down towards the feet and then I'm gonna look to the left and you see this right here 

Press the fuel fill release button

After that, I'm gonna take this and I'm going to pull or press it to open the fuel door


Open the fuel door

Next, I'm going to get out of the vehicle and walk to the back of the vehicle and you see the fuel door is open so I'm able to open the gas cap
For 2021-2022 MDX
If you remember, in the older MDX, it used to be the button on the left side, but this car is slightly different. All you have to do is just press the gas tank door after you unlock and it'll open right up. 
You'll also notice there's no cover for the nozzle itself. All you have to do is just put the fuel in and the cover is kind of built into the door. So as long as you close it properly, you'll never get that check emission light. And you'll notice if your car is locked and you tried opening it, it will not open up. So that came out of safety. 
So that's all you have to do. If you have further questions about this feature or another one, please comment below. Thank you for your time, and have a great day.