How to Reset Service Minder Light on Volvo V90 (2017-2019)
|
How to Reset Service Minder Light on Volvo V90 (2017-2019) – The Volvo V90 is a station wagon of the Swedish car manufacturer Volvo. The world premiere of the V90 took place in March 2016 at the Geneva Motor Show. The market launch took place in September 2016, followed by a hybrid version in May 2017.
The V90 replaced in the product portfolio of the automaker the V70 produced until 2016. Like this, the V90 got an SUV version with higher suspension, the V90 Cross Country. Its launch was in February 2017. It is available in T5 AWD, T6 AWD, D4 AWD, and D5 AWD versions. The sedan came as the Volvo S90 in the summer of 2016 with the same engines on the European market.
2002-2016 Volvo S80 Oil Service Maintenance Light Reset:
To reset the Service Warning Message on 2016 2017 2018 2019 Volvo V90, conform to the following instructions:
Turn the START knob clockwise one turn without touching the brake pedal.
Press and hold the button to decreasing Cruise Control (-). (located on the left keypad of the steering wheel)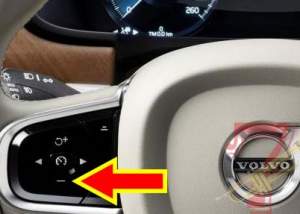 Then turn ON the engine
Keep holding the button until the "i" flashes on the display, at which point release the buttons.
For more details, please watch the following video:
This procedure should be work on all model of Volvo V90 (2016 2017 2018 2019 model years). Hopefully the article of How to Reset Service Minder Light on Volvo V90 (2017-2019) useful for you. Good Luck!