How To Reset A Vox ToneLab EX To Restoring the Factory Settings
|
Last Updated on June 20, 2022 by Nick
VOX Valvetronix products are renowned for their realistic amp sounds, and the ToneLab EX Guitar Multi-Effects pedal is no exception. This valve-driven multi-effects unit brings you updated tweaks, stage-worthy tuning and loads of tone. Valve Reactor circuitry uses a real 12AX7 vacuum tube to create true tube tone and response. Apart from the glow of a 12AX7, Vox's new ToneLab EX gives you a gluttonous 33 amp models, 11 cabs, 11 distortion pedals, four types of delay, three types of reverb and 14 modulation effects.
According to several user reviews, the ToneLab EX multi effect pedal's  has some excess such as great sounds; build quality; sseful tuner; USB connectivity; the possibility of pressing a button, a number of preset sounds live; 200 preset effects. It also has some lacks such as stereo speakers are of little real use; Could be easier to navigate; lack of Phaser; lack of connection options.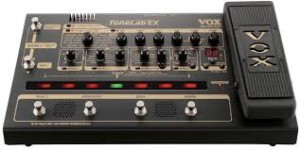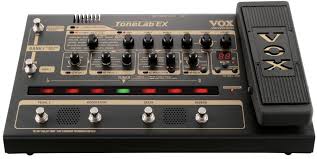 Image source: voxamps.com
Factory Reset:
To restoring the factory settings of Vox ToneLab EX, first power on while simultaneously holding down the EXIT/TUNE switch and EXPRESSION switch. And then release the switches when the program pedal 1–4 LEDs blink. And the finally press the WRITE switch.
Caution! Be sure to back up any information you wish to keep. Because this operation will initialize the programs you've saved, returning all of them to the factory‐set programs. Hopefully the article of "How To Reset A Vox  ToneLab EX To Restoring the Factory Settings" was useful.
Reference: http://www.voxamps.com/support/manuals/