How To Reset A Boss GT-100 To Factory Settings
|
The GT series has been the flagship guitar processor in the BOSS product line. The latest is the GT-100 – the successor to the four-year-old GT-10. The GT-100 Amp/Effects Processor boasts next-generation amp modeling that re-creates vintage amps and provides new COSM tones that soar into the future with the dynamics, tone and feel you'd expect from a boutique unit.
According by few user reviews the Boss GT-100 is certainly a great Guitar multi effects processor, amazing sound quality, very easy to use, sound/patch editing is exceptionally easy, but its not a beginner processor, manual mode emulating conventional pedalboards; wide range of effects. But the cons of GT-100 software librarian is a bit tired.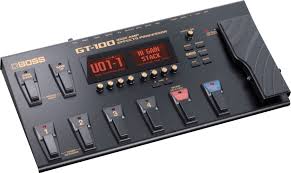 Image source: rolandus.com
To reset a boss GT-100 to factory settings, the first step press the "SYSTEM" button. And then turn knob "4" to select "FACTORY RESET". Use knobs "5" and "8" to specify the areas that will be returned to their factory-set state. Finally push the "WRITE" button.
Attention! When you execute "Factory Reset," the settings you made will be lost. If you want to keep your data, save it to your computer first. Hopefully the article of "How To Reset A Boss GT-100 To Factory Settings" was useful.
Reference: https://www.rolandus.com/support/knowledge_base/view/22630476