2017 Nissan Qashqai Oil And Filter Maintenance Light Reset
|
2017 Nissan Qashqai Oil And Filter Maintenance Light Reset – The Nissan Qashqai is a crossover produced since 2007 by the Japanese car manufacturer Nissan. He replaced the Terrano II and at the same time caught the disappearance of the Almera. The second generation Qashqai was introduced on November 7, 2013. The launch was accompanied by a worldwide video display.
In January 2014, the Qashqai was then presented to the public at the Brussels Motor Show, at the same time was the new model at dealers. Nissan offers the Qashqai with a new 1.2 turbo petrol engine that was developed together with Renault. In addition, an older 1.6 petrol engine is also included in the catalog. A 1.5 dCi and 1.6 dCi are offered for diesel engines. The Qashqai + 2 variant was deleted and replaced by the new X-Trail, which today has many similarities with the Qashqai, although he still uses his own four-wheel drive.
2017 Nissan Qashqai Oil And Filter Maintenance Light Reset:
To turning off the Change Oil And Filter Maintenance Service Light on 2016 2017 2018 2019 Nissan Qashqai, conform to the following instructions:
Turn the ignition to ON position without starting the engine.
Display the SETTING on the multi-information display using the navigation button (located on the steering wheel)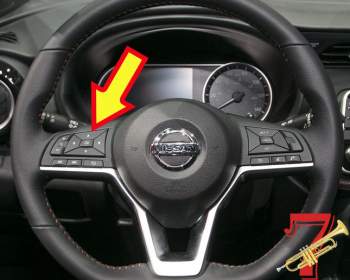 Scroll down and find the MAINTENANCE
Select OIL AND FILTER
On this menu, you can choose RESET or set the distance for service type items
For more details, please watch the following video:
This procedure should be work on the latest generation of Nissan Qashqai (2016 2017 2018 2019) model years. Hopefully, the article of 2017 Nissan Qashqai Oil And Filter Maintenance Light Reset can solve your problem. Good Luck!