2016-2020 Hyundai Sonata Service Required Minder Light Reset
|
2016-2020 Hyundai Sonata Service Required Minder Light Reset – The Sonata is a mid-sized sedan of Hyundai, launched in 1985, now in its 6th generation. The current generation follows the concept "Fluid Sculpture", breaking the monotony, with bold style. It was voted the best medium sedan in the United States, for 2012/2013 among 6 competitors. In the United States, it has a hybrid version and received high marks in the safety issue by the IIHS (Insurance Institute for Highway Safety).
From the sixth generation onwards, it is known as the I45 in the markets of Australia, Singapore, New Zealand, and Colombians. The first generation of the Sonata sold in several markets, as in Korea and Canada, as Stellar II. The vehicle was introduced in South Korea in November 1985. It did not meet US emission standards and Malthus was not available in the US.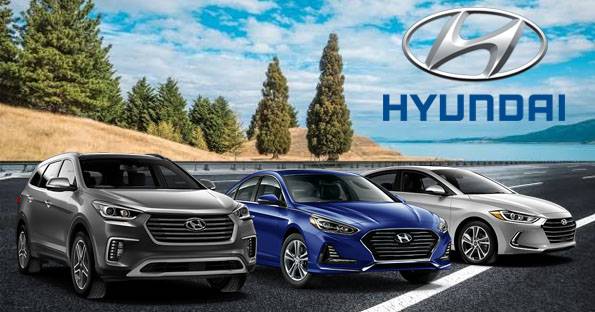 2016-2020 Hyundai Sonata Service Required Minder Light Reset
Time needed: 7 minutes.
If you exceed the specified service interval, the Service Required Light will appear on the display. The service interval must be reset after performed the maintenance service on your vehicle. Follow the instructions below to reset the Service Required Minder Light on your Hyundai Sonata:
When you turn on the engine and see "Service required" on the screen, press the OK button located at the steering wheel for more than 1 second.

With this, the service interval will be reset to default settings. But you have to activate and set the service interval feature by accessing the SERVICE INTERVAL menu.


To access the SERVICE INTERVAL menu, press the ❏ (MODE) button repeatedly until you see ⚙️ (USER SETTINGS)

The button is located on the steering wheel

Scroll down and select SERVICE INTERVAL

Press the OK button to access the menu

On this menu, you can activate the service interval function. If the service interval menu is activated, you may adjust the time and distance at a specific interval

Use the directional keypad to turn on the SERVICE INTERVAL mode and set the applicable interval.

Turn the ignition off and then start the engine to verify the indicator has been reset.

Done!
For more details, please watch the following video:
This tutorial we got from the Hyundai owner's manual. This procedure should be work on the seventh generation of the Hyundai Sonata (2015 2016 2017 2018 2019 2020 model years). Hopefully, the article of the 2016-2020 Hyundai Sonata Service Required Minder Light Reset useful for you. Good Luck!