2015-2017 Nissan Armada Maintenance Oil Minder Light Reset
|
2015-2017 Nissan Armada Maintenance Oil Minder Light Reset – The Nissan Armada is a passenger car model of the Japanese car manufacturer Nissan. The eight-seater Armada represents the SUV version of the pickup Nissan Titan and was until 2010 identical to the Infiniti QX. All three vehicles are based on Nissan's F-Alpha platform. Built between 2004 and 2016, the first generation was built in Canton Mississippi.
The engine is a 5.6-liter V8 engine with 227 kW (309 hp) at 5200 min-1 and a maximum torque of 520 Nm at 3200 min-1 available. The power is transmitted by means of a five-speed automatic either on all wheels or only to the rear. The consumption is between 15 and 20 liters per 100 kilometers of regular gasoline, the engine is also designed for ethanol operation. Features include ESP and airbags for all three rows of seats.
2015-2017 Nissan Armada Maintenance Oil Minder Light Reset:
To turning off the Maintenance Service Oil Light on 2014 2015 2016 2017 Nissan Armada, conform to the following instructions:
Turn the ignition key to "RUN" position without starting the engine, If your car has a Smart key button, press the "Start" button twice without touching the brake pedal.
Hit the  button on the left-side of steering wheel until you see the "SETTING" menu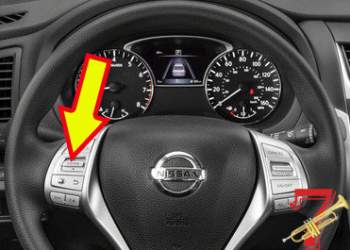 Scroll down to "MAINTENANCE" by using the joystick and press the ENTER button to select it
Select SERVICE and press ENTER
On this menu, you can choose RESET or set the distance for service type items
For more details, please watch the following video:
This procedure should apply to the latest generation of Nissan Armada (2014 2015 2016 2017 model years). Hopefully, the article of 2015-2017 Nissan Armada Maintenance Oil Minder Light Reset useful for you. Good Luck!