2011-2018 Chevy Captiva Oil Life Change Engine Oil Light Reset
|
2011-2018 Chevy Captiva Oil Life Change Engine Oil Light Reset – Captiva is a luxury crossover Chevrolet, launched in Brazil in September 2008. Imported from Mexico, Captiva was originally sold in three versions: Sport Ecotec DOHC engine with 4 cylinders in line and four valves per cylinder that generates 171 horsepower at 6,200 rpm and 22.2 kg to 8,100 rpm, since the intermediate version, Sport FWD V6, DOHC engine with six cylinders in V with four valves per cylinder, producing 261 horses at 6,500 pm, and 2,100 to 32,95 kg the only difference between AWD and FWD (V6 models with propellant) it is that the AWD has all-wheel drive, as the FWD is front-wheel drive.
In 2011 the engine 3.6-liter V6 was replaced by a 3-liter and 268 hp and the 2.4 Ecotec engine started to develop 185 hp. Currently, only the version equipped with the Ecotec engine is available. In 2014 the Captiva is now offered only with the 2.4 Ecotec engine (4-cylinder) and front-wheel drive. My Link system and sunroof. Changes in 2016, 18 rims with 235/55 tires, Faroes with a black mask, Link My second generation and banks of dark beige color leather.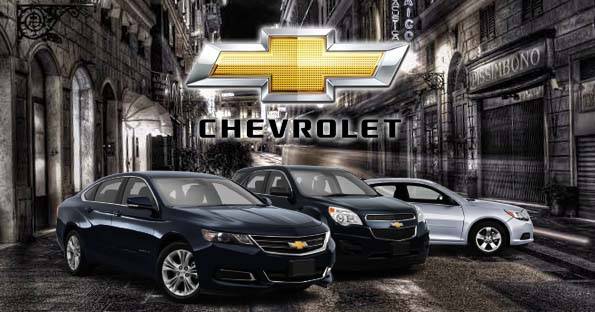 2011-2018 Chevy Captiva Oil Life Change Engine Oil Light Reset
Time needed: 7 minutes.
When the remaining oil life is low, the Change Engine Oil Soon message will appear on the display. The Oil Life display must be reset after each oil change. Follow the instructions below to reset the engine oil life system on your Chevy Captiva:
Turn the ignition key to the "ON" position

Don't start the engine!

Press the VEHICLE INFORMATION button repeatedly until you see Remaining Oil Life on the display

The button is located on the instrument panel


Press the ✓ button for several seconds

Press and hold the ✓ button until the Oil Life display changes to 100 percent

Turn the ignition off and start the engine to verify the indicator has been reset

Done!
Method 2:
You also can reset the Oil Life Light by conforming to the following instructions:
Turn the ignition on without starting the engine.
Press the accelerator pedal to the floor three times within five seconds.
If the "Change Oil Soon" light flashes, the system is resetting.
Turn the ignition Off once the light stops flashing
For more details, please watch the following video:
This tutorial we got from the Chevrolet owner's manual. This procedure should apply to the first generation of Chevy Captiva (2011 2012 2013 2014 2015 2016 2017 2018 model years). Hopefully, the article of 2011-2018 Chevy Captiva Oil Life Change Engine Oil Light Reset useful for you. Good Luck!