2012-2020 Skoda Octavia 3 Oil Change Light Inspection Minder Reset
|
2012-2020 Skoda Octavia 3 Oil Change Light Inspection Minder Reset – Škoda Octavia is a mid-range car model, built by the Czech company Skoda from 1959 to 1971, then from 1996 on the basis of a Volkswagen Golf platform. The third-generation Škoda Octavia RS was launched in 2013 and inaugurated 220 horsepower. In 2015, it exists in a special new finish: the Octavia RS 230 Edition that displays 230 horsepower.
The Octavia 3 was restyled at the end of 2016. This facelift concerns the classic version, the RS version and the Scout adventurer variant of the family car. On the menu of this restyling, there is a new front end that resembles a legacy of class E. On the high-end versions, a 9.2-inch multimedia screen appears with an internet connection. In addition, the estate version called Combi wins a flashlight in the trunk. The restyled Octavia will be available to order by the end of the year. Deliveries will begin in early 2017.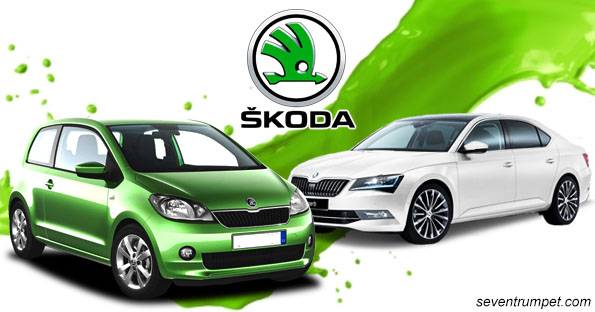 2012-2020 Skoda Octavia 3 Oil Change Light Inspection Minder Reset
Time needed: 7 minutes.
If you exceed the specified service interval, the Service minder light will appear on the display. The service interval must be reset after performed the maintenance service on your vehicle. Follow the instructions below to reset the Service Minder Light on your Škoda Octavia:
Make sure the vehicle is completely stopped

Turn OFF the ignition

Press and hold the 0.0/SET button

The button is located on the instrument cluster


Turn the ignition key to the "ON" position

Don't start the engine!

Keep holding the 0.0/SET button until a Service menu appears on the display

Release the button when the Service menu appears

Press the 0.0/SET button again to reset it

On some models, a confirmation message will appear on the display, select YES to confirm

Start the engine to verify the indicator has been reset.

Done!
For more details, please watch the following video:
These instructions are based on the Škoda owner's manual. This procedure should apply to the third generation of the Skoda Octavia 3 (2013 2014 2015 2016 2017 2018 2019 2020 model years). Hopefully, the article of 2012-2020 Skoda Octavia 3 Oil Change Light Inspection Minder Reset useful for you. Good Luck!