How To Reset TPMS Tyre Pressure Light on Audi Q2 (2017-2021)
|
Last Updated on March 20, 2021 by Nick
How To Reset TPMS Tyre Pressure Light on Audi Q2 (2017-2021) – The Audi Q2 is a compact SUV from the German car brand Audi. The crossover is Audi's fourth "Q model" after the Q7, Q5 and Q3. It shares its platform with the Audi A3.
The Q2 differs slightly from other Audi (Q) models in appearance. In particular, the grille and headlights are different from other Q models. The interior is basically that of the A3, but with more personalization options.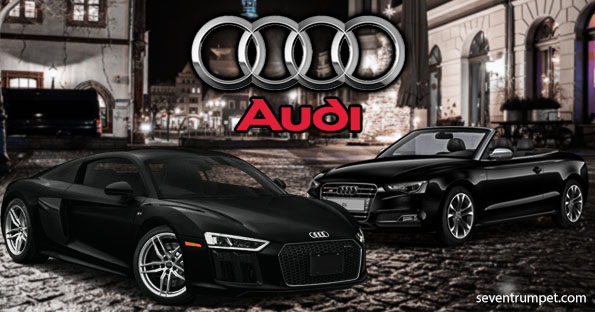 How To Reset TPMS Tyre Pressure Light on Audi Q2 (2017-2021)
Time needed: 7 minutes.
You have to reset the specified pressures whenever you adjust tire pressures, change a tire, or get it rotated in order for the TPMS to operate appropriately. Here is how to reset the TPMS on 2017 2018 2019 2020 2021 Audi Q2:
Stop the vehicle and turn off the engine

Make sure your vehicle is in a safe place

Adjust the cold tire pressure in all four tires recommended on the tire placard on the door panel

The cold tire is a tire that is not driven more than 3 hours

Turn ignition switch to ON position but do not start the engine

If your vehicle has an ignition button, press the START-STOP ENGINE button once without touching the brake pedal.

Press the MENU button on the MMI controls to access the main menu

The button is located on the center console

Go to CAR or VEHICLE menu

Use the MMI control button to scroll and select the menu

Find and select SERVICE & CHECKS

Use the left control button to cycle the menu screen


Scroll down and select TIRE PRESSURE MONITORING

A message will appears on the display

Select STORE TIRE PRESSURE

A confirmation message will appears on the screen

Select YES to execute the TPMS reset

Done!
These instructions are based on the Audi Q2 owner's manual. This procedure should apply to the first generation of Audi Q2 (2017 2018 2019 2020 2021 model years). Hopefully, the article How To Reset TPMS Tyre Pressure Light on Audi Q2 (2017-2021) can solve your problem. Good Luck!