Erase All User Preset in Akai Professional XR20 Beat Production Station
|
Last Updated on June 20, 2022 by Nick
The XR20 is an intriguing product. The Akai XR20 is an ultra portable drum machine geared to dominate the hip-hop world. With laptop- and software-driven beat production now massively popular, it's brave of Akai to release a preloaded and sampler-free drum machine without USB. With over 700 sounds and 99 user presets, you can add effects to your sounds and save them to your drum machine. This beat maker is so small in size and weight and has such a big library of sounds, you can take the Akai XR20 anywhere and bang out monster hip-hop jams in no time.
According to several user reviews, they have praised Akai Professional XR20 for the simple, ready-to-go source of solid hip-hop drums; Back-lit pads that follow your patterns; Can be powered with batteries; MPC-style Note Repeat button; Can be used to trigger and sequence external devices and plug-ins. Also, some users have complained it for the strange velocity response from pads; Fixed sound set; Volatile settings memory.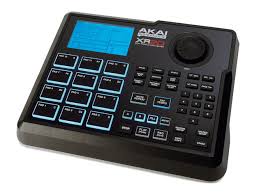 Image source:
musicradar.com
Factory Settings:
To restoring Akai Professional XR20 to it's factory settings, just simply power ON while simultaneously holding the [Save/Copy] and [Erase] buttons.
Warning! This operation will cause all User Patterns, Songs, and Kits will be erased. Do not use this function unless you are certain that you want to do this. Hopefully the article of "Erase All User Preset in Akai Professional XR20 Beat Production Station" can help you.
Reference: Akai Professional XR20 manual