2018-2023 Toyota Corolla Maintenance Required Light Reset Guide
|
Last Updated on June 15, 2022 by Nick
Hey guys! If you've changed the engine oil on your Toyota Corolla and you still have this maintenance-required light that's on, and you want to know how to reset it. It's pretty simple. I'll show you how to do it right here.
Today we have acetate over five thousand miles, and the maintenance required light is on. So let's open up and show you what it looks like to clear the message off to continue driving.
How To Reset Maintenance Light In Corolla With Monochrome Display
I have performed the engine oil change on my Toyota Corolla, and I still need to reset that maintenance light. So now I will show you how to do it on this vehicle. This one is monochromatic, and we'll use the odometer trip button to reset it.
Turn on your car
Hit the ODO/TRIP button on the cluster until you're on the TRIP A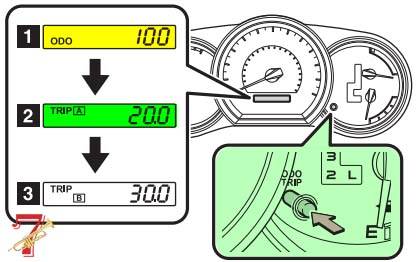 Then turn off the ignition
Next, with the engine off hold the ODO/TRIP button and turn your car to the on position but don't turn on the engine
Keep holding the ODO/TRIP button until it goes all zero
Resetting the Maintenance Required Light With Color Display
Time needed: 3 minutes.
This section will show you how to reset the maintenance light on Corolla with the color display. This is a 2020 Toyota Corolla Hybrid, and you can probably do this with some other models (2018, 2019, 2021, 2022, 2023), but this is the car I'm using for this content. So let's start the step.
So, first of all, let's start the car

With the foot on the brake press the POWER button

Go to the ⚙️ SETTINGS screen

Now focus on the instrument cluster and you will use the directional pad to scroll right until you are on the settings screen


Find the VEHICLE SETTINGS

Then you'll scroll down until you got the Vehicle Settings

Press and hold the OK button

So right here you'll hold down the OK button for about three seconds

Select SCHEDULED MAINTENANCE

Highlight the Schedule Maintenance and then press OK

Select YES

When a confirmation message appears, select YES to perform reset data
For the 2018 Toyota Corolla
Especially for the 2018 model, you can reset the maintenance light in the following way:
Go in the car and crank it up
Go to the ⚙️ SETTINGS
Select RESET SCHEDULED MAINTENANCE
Finally, select YES to perform the maintenance data reset
FAQ – Toyota Corolla Engine Oil
How often does a Toyota Corolla need an oil change?
Toyota recommends changing your engine oil every 7,500 miles. Still, your driving habits will determine how often you need to do so.
What type of oil does Toyota Corolla use?
The 2018 Toyota Corolla uses 0W-20 of engine oil. This synthetic oil works between -20 and 100 F. 0W-20 protects against overheating and friction and improves fuel efficiency. Thinner than others, synthetic it's less likely to be changed as often as conventional oil.
How much oil does a 1.8 Corolla?
The 1.8-liter engine powering the Toyota Corolla and the oil capacity is 4.4 quarts.
What oil is recommended for Toyota Corolla?
Regarding lubricant selection, Toyota prefers Denso or Purolator. Still, you may use any brand as long as it has the API certification logo. Use either conventional or synthetic oil, but keep in mind that conventional oil is less efficient at lubricating the engine and will need more frequent oil changes.
What are the trim levels for Toyota Corolla?
The new Toyota Corolla is available in a variety of trim levels. The SE, L, LE, LE Eco, XSE, and XLE are all part of this lineup. 
So that's it. It's pretty simple, you know. If you messed up the first time, just redo it. I hope you have enjoyed this content; you can rate, comment on and share your story of how you reset your maintenance-required light. So thanks for reading!