Returns the TC Helicon VoiceLive Touch 2 to all of its Default Settings
|
Last Updated on June 20, 2022 by Nick
The VoiceLive Touch 2 is the next generation in the TC Helicon compact vocal effects series, which was introduced in 2013. Based on the success of the VoiceLive Touch, this updated version offers looping and a number of more off-the-wall features that give vocalists 'DJ-style' control over their performance. The intuitive display screen puts you in touch with all the controls you need. You can easily navigate through 200+ presets to find the perfect sound. And you can also store your favorite combinations/edited presets to 25 fast-access memory locations. All this is packaged into a reassuringly heavy but compact unit.
According to several of TC Helicon VoiceLive Touch 2 vocal fx, some users have praised it for the Clear Sound; Professional Functions; Versatile. Also, some users have complained it for the Tight Fit For Cables; Difficult To Use.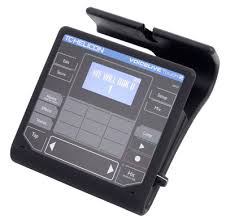 Image source:
thomann.de
Factory Reset:
To restoring the factory settings of TC Helicon VoiceLive Touch 2, you must power up the unit. Then hold the LEFT BOTTOM and LEFT TOP Matrix buttons while the display shows text until the display shows the initialization message. The Factory Reset procedure is complete.
Warning! This procedure will return all of the settings to the values when the GT-PRO was shipped from the factory. Do not use this function unless you are certain that you want to do this. Hopefully the article of "Returns the TC Helicon VoiceLive Touch 2 to all of its Default Settings" was useful.
Reference: TC Helicon VoiceLive Touch 2 Manual