Restoring Olympus SZ-16 iHS Digital Camera To its Factory Settings
|
Last Updated on June 20, 2022 by Nick
For photo enthusiasts, Olympus again presents the camera ready to accompany your photography adventure. Through a series of Olympus Stylus SP-100, you will get the best image quality with optimized zooming. Equipped with a variety of other features, the ability of the camera on this one will make you stunned. Aim your favorite objects anytime and anywhere!
Olympus Stylus SZ-16 is a camera that allows you to take pictures remotely with high resolution. Super-Resolution Zoom feature also provides convenience when taking a moving object even when zooming. Zoom of the Olympus camera also allows you to magnification up to 24x. With this one feature, you can capture a variety of things, ranging from exotic birds in the sky until the beetle is perched among the leaves with tele-macro feature.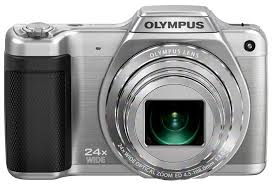 Image source: 
thenewcamera.com
Capture images while zooming often result in blurred images. But that is one cool camera is also equipped with an image stabilizer that can reduce the shocks. Get free blurry shots that will add to the excitement of your adventure. Allows to record videos with the best quality, you can capture the best moments of your life with a digital camera on this one. And with the HDMI connection port on the camera, you can directly connect the camera to an HD TV, watch the images and video through a larger screen.
Factory Reset:
To restoring olympus SZ-16 iHS to it's factory settings, conform to the following instructions:
Turn on your olympus sz-16
Press [MENU] button
Press [</ dial left] to select the page tabs
Press the [V/ dial down] button to highlight the "Tools 1" tab, which is represented by a wrench and hammer 1 icon, and then press [>/ dial right] button
Select "Reset" and then press OK button
When a message appears turn the dial to choose "Yes" and then press the [OK] button
Press [MENU] button to complete the setting
Warning! This operation will cause restoring Shooting mode, Flash, Self-timer, Exposure compensation, White balance, ISO sensitivity, Drive, Image Size (still images), Aspect, Camera Menu 1, Camera Menu 2 and Movie Menu Functions to the default settings. Read also "Resetting Olympus Stylus SH-50 iHS Digital Camera with 24x Optical Zoom" and another user guides. Hopefully the article of Restoring Olympus SZ-16 iHS Digital Camera To its Factory Settings useful for you.
Reference: Olympus SZ-16 iHS manual