Resetting Yamaha PSR-E443 61-key Portable Arranger
|
The Yamaha PSR-E443 portable keyboard offers comprehensive tools for beginners as well as those ready to take to the stage. Part of the extremely popular Yamaha PSRE range, this 61 note keyboard has some seriously impressive features to offer whilst incorporating lots of fun and creative elements for those who are looking to experiment. The PSR-E443's learning features include the Yamaha Portable Grand function and the built-in Yamaha Education Suite, which enable students to immediately begin teaching themselves piano on a portable instrument that can sound like a full-size grand piano.
At the same time, the PSR-E443 comes equipped with excellent accompaniment styles, tons of live performance tools, and a collection of over 750 quality voices. Upgraded from the previous model, PSRE433, this keyboard features even more excellent quality voices, 6 track recording, DJ pattern mode, Live controllers and Aux in that opens a world of options for musical creativity.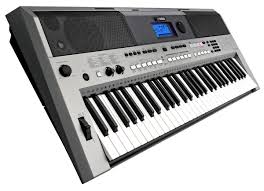 Image source:
yamahamusiclondon.com
Factory Reset:
To restoring Yamaha PSR-E443 to its factory settings, just simply power ON while simultaneously holding the Highest white key.
Warning! This function erases the Backup data, and then restores all the default factory settings. Do not use this function unless you are certain that you want to do this. Hopefully the article of "Resetting Yamaha PSR-E443 61-key Portable Arranger" can help you.
Reference: Yamaha PSR-E443 manual