Resetting Pentax KS1 DSLR Camera
|
Last Updated on June 20, 2022 by Nick
Ricoh officially introduced its latest range of digital SLR camera called the Pentax K-S1. DSLR camera with a 20 megapixel sensor and ISO range that reaches 51200 comes with attractive design with LED light bandage on its grip. In addition, the display is claimed to be a simple interface that provides convenience to users.
Pentax K-S1 also comes with the support of the AA Filter feature Simulator, reaching 1/6000 shutter speed (to achieve a burst rate of 5.4 frames per second). Embedded also features in-body shake reduction and anti-dust capabilities. In addition, this camera also has the ability to record full HD video with the H.264 format. What's interesting is the K-S1 is equipped with LED lights on each side of the grip which makes it looks more unique. The function of the embedded LED lights is easier for the user to regulate the use of the camera. Other facilities are also embedded in this device is a 3-inch LCD screen with depths reaching 921 thousand points.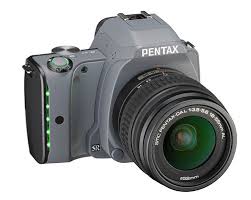 Image source: 
photorumors.com
Factory Reset:
To restoring Pentax K-S1 to it's factory settings, conform to the following instructions:
PRESS [Menu] button
Use E-dial to switch to "Wrench icon"
Select "RESET" by use the [∨/ dial down] button
Press OK button
Read also "Resetting Samsung NX1100 Mirrorless Digital Camera" and another user guides. Hopefully the article of Resetting Pentax KS1 DSLR Camera useful for you.
Reference: Pentax K-S1 manual