Resetting Nikon COOLPIX P330 Compact Digital Camera
|
Last Updated on June 20, 2022 by Nick
Nikon has come up with latest Coolpix series digital cameras, the Nikon Coolpix P330 labeled. This camera is mini size, which can be put into your pocket. Although the shape is small, the Coolpix P330 is able to capture beautiful images with embedded optics, even in low light.
Nikon Coolpix P330 performed with CMOS sensor 1 / 1.7 ", 12.2–megapixel backside illuminated (BSI) and a super-sharp lens f / 1.8 in order to make taking pictures and video in low light conditions. Coolpix P330 also offers a 5x optical zoom as well as the latest features, the sleek and portable design bandage for shooting and full HD video with stereo sound quality.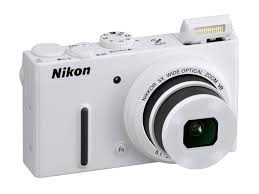 Image source: 
egalaxy.co.uk
Interestingly, the lens of the Nikon Coolpix P330 features Vibration Reduction image stabilization, which works to reduce blur when shooting. This camera was designed for users who want a powerful camera with a selection of advanced feature set, which provides the Coolpix P330 manual controls (P, S, A, M). And, now can capture the image of the NRW / RAW. Great thing so, Nikon Coolpix P330 is also equipped with a GPS feature that is already integrated, so users can easily find out the location of the image (image tagging).
Factory Reset:
To restoring Nikon Coolpix P330 to it's factory settings, conform to the following instructions:
Turn on your Nikon Coolpix P330
Press [Menu] button
Press the [</ dial left] button to move to the tab
Select "Setup" by using [V/ dial down] button and press OK
Highlight the "Reset All" and press ok button
Read also "How To Reset Nikon COOLPIX A 16.2 MP Digital Camera" and another user guide. Hopefully the article of Resetting Nikon COOLPIX P330 Compact Digital Camera usefull fir you.
Reference: Nikon COOLPIX P330 manual