How To Reset Cadillac STS Oil Life Light Change Oil Minder (2005-2011)
|
How To Reset Cadillac STS Oil Life Light Change Oil Minder (2005-2011) – Launched in 2004, in North America and in Europe a year later, the Cadillac STS replaces the Seville, becoming the top of the Cadillac range on the old continent. Its name shows the abbreviation of Seville Touring Sedan, the name of the typed version sports the old Seville. In 2008, she received a slight facelift and its V6 is reviewed. For now, the restyled STS is sold only in North America. Cadillac stopped production of the STS in May 2011.
Like the CTS-V, Cadillac has developed a sportier version of the sedan. Equipped with a 4.4-liter V8 compressed to 476 hp, accelerates from 0 to 100km / h in just 5 seconds! Intervened in 2008 in North America only, the first restyling mainly concerns the front borrowed from the SLS, Chinese version of the STS with a grille inspired by the latest CTS. It also adopts direct injection on its 3.6 L V6, which now develops 302 hp. This version is not imported into France. Chinese version of the Cadillac STS whose principal difference length (+ 10 cm or 512 cm), a small facelift and a specific engine 4-cylinder 2.0 T 262 hp. 7000 copies sold in China in 2011.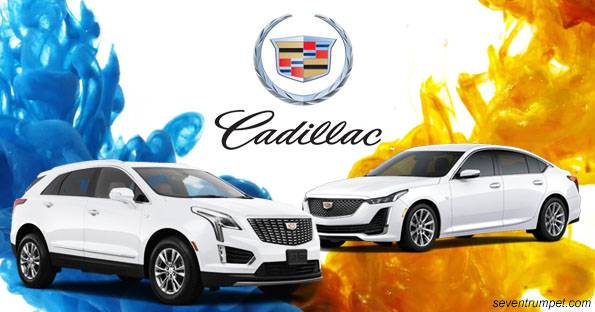 How To Reset Cadillac STS Oil Life Light Change Oil Minder (2005-2011)
Time needed: 7 minutes.
When the remaining oil life is low, the Change Engine Oil Soon message will appear on the display. The Oil Life display must be reset after each oil change. Follow the instructions below to reset the engine oil life system on your Cadillac STS:
Turn the ignition key to the "ON" position

Don't start the engine!

Press the ▲i▼ button repeatedly until you see Remaining Oil Life on the display

The button is located on the center console


Press the i// button for several seconds

Press and hold the i// button until the Oil Life display changes to 100 percent

Turn the ignition off and start the engine to verify the indicator has been reset

Done!
For more details, please watch the following video:
These instructions are based on the Cadillac owner's manual. This procedure should apply to the first generation of Cadillac STS (2005 2006 2007 2008 2009 2009 2010, 2011 model years). Hopefully the article of How To Reset Cadillac STS Oil Life Light Change Oil Minder (2005-2011) useful for you. Good Luck!