Reset Yamaha PSR-S950 Arranger Workstation Keyboard
|
Yamaha has just announced two new Digital Arranger Workstations, the PSR-S950. The Yamaha PSR-S950 61-key Arranger Keyboard will blow you away. The diverse range of realistic sounds that the 61-key Yamaha PSR-S950 keyboard can produce, coupled with the quality range of features it has really gives this keyboard a big likability factor. The guitar enhanced style engine includes audio drum and percussion parts that are incredibly real. These can be integrated into your recording at any time you want, and is a very quick and easy process to do this.
It's loaded an even larger library of 786 Voices, including 62 Super Articulation Voices, 23 Mega Voices, 27 Sweet! Voices, 64 Cool! Voices, 39 Live! Voices and 20 Organ Flutes. Additionally, it have auto-accompaniment, integrated USB audio recorders, 4 Multi-Pad triggers, digital amplifiers and built-in speakers.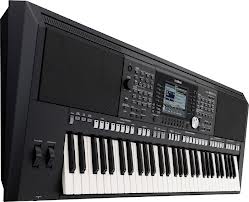 Image source:
jameswoodcock.co.uk
Factory Reset:
To restoring Yamaha PSR-S950 to it's factory settings, just simply power ON while simultaneously holding the C6 key (right-most key on the keyboard).
Warning! This procedure will resets all settings to the factory default. Do not use this function unless you are certain that you want to do this. This procedure also applies to the Yamaha PSR-S750. Hopefully the article of "Reset Yamaha PSR-S950 Arranger Workstation Keyboard" can help you.
Reference: Yamaha PSR-S950 manual