Reset Yamaha MOXF6 synth workstation
|
The all-new Yamaha MOXF production synthesizers are the latest from the popular MOX Series, incorporating the latest MOTIF XF technology with more sounds, more effects, and a even a Flash board option slot. On first glance you'd be hard pushed to tell a MOXF6 from a MOX6. The only other noticeable difference is underneath, where there's now a slot for adding the flash expansion card option. The MOXF chassis is plastic, which is what makes it so light.
According to several user reviews, they have praised a Yamaha MOXF6 for the exceptionally diverse and professional sound set; Durable and ultra-portable; Huge library of inspiring musical phrases and loops onboard; Dedicated transpose and octave shift buttons; Loads user and third party samples into optional Flash memory; Acts as USB audio interface. Also, some users have complained it for the interface takes awhile to understand if you're new to the Motif series; Pitch wheel is sluggish to return to center; Keys don't sense aftertouch; Stereo main outs only.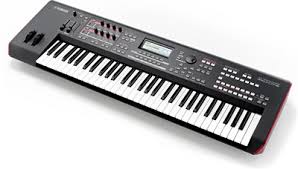 Image source:
thomann.de
Factory Reset:
To restoring resetting User Memory of the Yamaha MOXF6, first press the [UTILITY] button then press the [JOB] button. When Factory Set display press the [ENTER] button. When the display prompts you for confirmation, press the [ENTER] button to execute Factory Set.
Warning! When you execute "this procedure, all the Voice, Performance, Song, Pattern, and system settings in the Utility mode you created will be erased. So be sure to back up any information you wish to keep. This procedure also applies to the Yamaha MOXF8 unit. Hopefully the article of "Reset Yamaha MOXF8 synth workstation" can help you.
Reference: Yamaha MOXF 8 manual