How To Reset Acura ZDX Service Minder Oil Life Light (2010-2013)
|
How To Reset Acura ZDX Service Minder Oil Life Light (2010-2013) – Along with the approach of 2010, almost all car companies preparing to pull out their latest products. One of the few car companies in the near future will be issued a new model is the Acura ZDX. The car company is headquartered in Tokyo issued a 2010 Acura ZDX, ZDX 2010 all-new design comes with a 4-door, coupe, slash, crossover and appear more sporty, according to the plan this car will be released on the 15th of December.
Acura ZDX is able to consume the fuel admitted around 16 mpg when the four-wheel vehicles drove down the main streets and 23mpg when the car drove on the highway. 2010 Acura ZDX comes in three package options are standard ZDX, ZDX with Technology Package and the ZDX with Advance Package package, three packages each having its own selling prices in accordance with the features that exist in this car.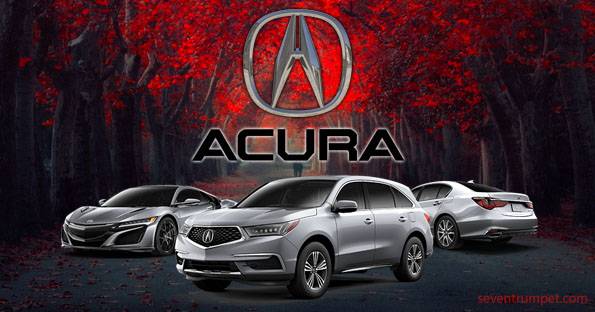 How To Reset Acura ZDX Service Minder Oil Life Light (2010-2013)
Time needed: 7 minutes.
If the engine oil life is less than 15%, the Service Due Soon message will appear on the display. The service interval must be reset after performed the maintenance service on your vehicle. Follow the instructions below to reset the Service Due Soon warning light on your Acura:
Turn the ignition key to the ON position without starting the engine

If your car has a Smart key button, press the "Start" button twice without touching the brake pedal.

Press the SEL/RESET button repeatedly until REMAINING OIL LIFE displayed.

The button is located on the steering wheel


Press the SEL/RESET button for more than 10 seconds

The oil life reset mode will appears on the screen

Select RESET by using the INFO (▲/▼) button, then press the SEL/RESET button.

The maintenance items will disappear, and the engine oil life displays back to 100%

Turn the ignition off and then start the engine to verify the indicator has been reset

Done!
This tutorial we got from the Acura owner's manual. This procedure should apply to the first generation of the Acura ZDX (2010 2011 2013 model years). Hopefully, the article How To Reset Acura ZDX Service Minder Oil Life Light (2010-2013) can solve your problem. Good Luck!