How To Reset Hyundai Genesis Service Required Indicator (2014-2016)
|
How To Reset Hyundai Genesis Service Required Indicator (2014-2016) – The second-generation Hyundai Genesis unexpectedly able to become the best-selling product in its class in the American automotive market. Since first launched in 2014, the vehicle is able to sell as many as 100 thousand units. The huge sales figures achieved in just 18 months. This achievement makes the Genesis are very popular in America. The sale put Genesis in three best-selling models.
Previously, some Hyundai models also have pretty good sales, such as Sonata, Elantra, Excel, Santa Fe, Accent, Tucson, and Tiburon. But of the many such models, the Genesis Coupe is the first luxury product that is able to record sales of up to 100 thousand units. As known, the Korean car company's production was present as a competitor to the Audi A5. Genesis comes with two engine options, namely V6 GDi engine capacity of 3.8 liters and 5.0 liter V8.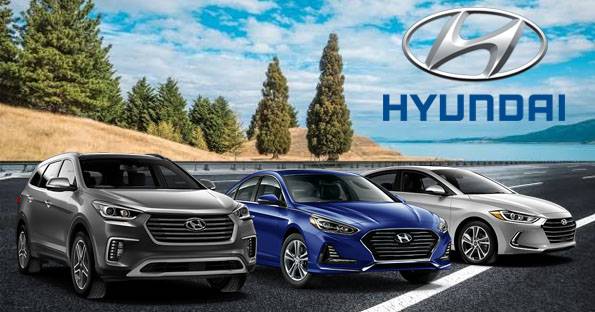 How To Reset Hyundai Genesis Service Required Indicator (2014-2016)
Time needed: 7 minutes.
If you exceed the specified service interval, the Service Required Light will appear on the display. The service interval must be reset after performed the maintenance service on your vehicle. Follow the instructions below to reset the Service Required Minder Light on your Hyundai Genesis:
When you turn on the engine and see "Service required" on the screen, press the OK button located at the steering wheel for more than 1 second.

With this, the service interval will be reset. But you have to activate and set the service interval feature by accessing the SERVICE INTERVAL menu.

To access the SERVICE INTERVAL menu, press the ❏ (MODE) button repeatedly until you see ⚙️ (USER SETTINGS)

The button is located on the steering wheel


Scroll down and select SERVICE INTERVAL

Press the OK button to access the menu

On this menu, you can activate the service interval function. If the service interval menu is activated, you may adjust the time and distance at a specific interval

Use the directional keypad to turn on the SERVICE INTERVAL mode and set the applicable interval.

Turn the ignition off and then start the engine to verify the indicator has been reset.

Done!
This tutorial we got from the Hyundai owner's manual. This procedure should be work on the second generation of the Hyundai Genesis (2014 2015 2016 model years). Hopefully, the article of How To Reset Hyundai Genesis Service Required Indicator (2014-2016) useful for you. Good Luck!