How To Reset Lexus LS Oil Maintenance Required Light (2007-2017)
|
How To Reset Lexus LS Oil Maintenance Required Light (2007-2017) – Lexus LS 460L and 600hL (Hybrid) becomes the new flagship started in 2013. Latest LS exterior lines to reinforce the identity of a luxury sedan. The exterior side has seen significant changes in the next sector, the spindle grille design that reinforces the impression of sportiness, elegance, and character.
The presence of illumination Lighting Emitting Diode (LED) adorns the headlamp including Daytime Running Light (DRL) and the fog lamp. While 3D design crystal lamp, with contour letter "L" as the Lexus identity, reinforces the stern of the vehicle. On the interior side, the changes and additions made by touching the noble line of luxury vehicles that cabin quietness, comfort, and personal touch as a waitress during the trip. Plus, features Lexus Climate Concierge is an innovative technology that allows cabin temperature to automatically adjust the temperature of the human body.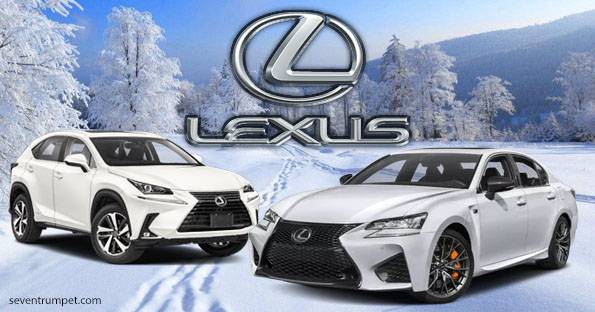 How To Reset Lexus LS Oil Maintenance Required Light (2007-2017)
Time needed: 7 minutes.
When engine oil needs to replace, maintenance required light will appear on the display. The maintenance warning must be reset after performed the maintenance service or change the engine oil on your vehicle. Follow the instructions below to reset the Maintenance Required Light on your Lexus LS:
Stop the vehicle and turn the ignition switch to the ON position without starting the engine

Press the POWER button twice without touching the brake pedal

Press the TRIP button briefly until you see the trip meter "A"

The button is located on the instrument cluster


Turn OFF the ignition

Press the POWER button once

Press and hold the RESET button while turning the ignition switch to the ON position again

Do not start the engine!

Continue to hold down the RESET button until "000000" MILES appears on the display and the maintenance light turns off.

Done!
For more details, please watch the following video:
These instructions are based on the Lexus owner's manual. This procedure should apply to the fourth generation of the Lexus LS (2007 2008 2009 2010 2011 2013 2014 2015 2016 2017 model years). Hopefully, the article of How To Reset Lexus LS Oil Maintenance Required Light (2007-2017) useful for you. Good Luck!