Reset Casio XW-P1 Synthesizer
|
It's been over twenty years since Casio has made a synthesizer for the pro market, but at NAMM 2012 they announced the XW-P1 and XW-G1, two competitively-priced, yet very capable keyboards that have a lot to offer. The XW-G1 is a 'groove synthesizer' that combines the functions of the various digital equipment used by DJs in a single unit, and the XW-P1 is designed to be a true performance synthesizer that allows users to create a wide array of sounds from many preset tones, including Solo Synthesizer, Hex Layer, and Drawbar Organ tones, as well as numerous types of internal PCM and Synth waves.
According to several user reviews, they have praised Casio XW-P1 for the very good synth and acoustic sounds; Flexible and capable arpeggiator and sequencers; Does pretty and ugly equally well; MIDI over USB and 5-pin MIDI can be addressed separately; Lightweight and inexpensive. Also, some users have complained it for the display is Casio's best in a while but still limited; Aliasing and grunge on some synth sounds won't be to everyone's taste.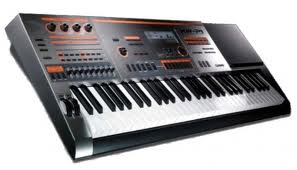 Image source:
soundcloud.com
Factory Reset:
To restoring Casio XW-P1 to it's factory settings, first press [SETTING] button and then press [ENTER] button. Next, select "Initialize >Ent" by use the cursor (<, >, ∧, ∨) buttons and then press [ENTER] button. Use the [>, <] buttons to choose "All>Ent" and then press [ENTER] button. Finally, when the display ask you "Sure?", press [YES] button to start initialization of the program.
Warning! When you execute this operation, all stored settings will be erased and returned to the factory settings. Before you perform this operation, check whether there is any data you want to keep. This procedure also applies to the XW-G1 unit. Hopefully the article of "Reset Casio XW-P1 Synthesizer" can help you.
Reference: Casio XW-P1 manual