How To Reset Ford Fiesta Oil Change Required Light
|
How To Reset Ford Fiesta Oil Change Required Light – Ford Fiesta is a small car that was produced by a US company, Ford from 1976 until now for the global market. Ford Fiesta was first launched in 1976 with 3-door hatchback models. The car is assembled in Almussafes, Spain, Nanjing, China, and Cologne, Germany. Ford Fiesta for the first time sold in the North American market in 2010, which is the sixth-generation Fiesta (Mark VI). And for the time Manufacturers from the United States that Ford introduced a new champ. Sedan cars without baggage are called Ford Fiesta Ecoboost which is a special offering from Ford to the hatchback car lovers.
It comes with an elegant design and a sporty new car seems ready to compete with the car at the same level for market dominance. Ford Fiesta Ecoboost also previously been awarded in the international world with the award achieved Engine of the Year in 2012 and 2013. It is proved that this Ford hatchback car is a masterpiece of innovation. This car offers maximum performance for urban and modern exclusive design. From the exterior of this car at first, glance to be similar to the Honda Jazz which both played at the level of the hatchback, but Ford Fiesta Ecoboost is increasingly felt elegant and exclusive with the presence of a stylish sporty front bumper. Its Headlamp also has a narrow and elongated shape that makes this car look even more imperious and authoritative on the road.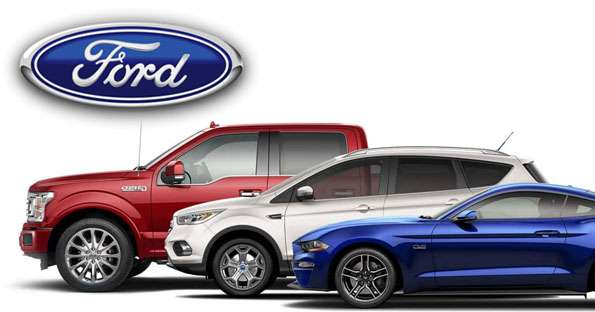 How To Reset Ford Fiesta Oil Change Required Light
Time needed: 7 minutes.
If the engine oil life is less than 5%, the Oil Change Required Light will appear on the display. The engine oil life interval must be reset after performed the maintenance service on your vehicle. Follow the instructions below to reset the Engine Oil Change minder light on your Ford Fiesta:
Turn the ignition key to the "ON" position without starting the engine

If your vehicle has an ignition button, press the ENGINE START/STOP button once without touching the brake pedal

Fully press and hold the GAS and BRAKE pedals simultaneously

Depress both pedals all the way down for 25 seconds

Continue holding both pedals until the "Service: Oil Reset Complete" appears on the display

The oil change reminder indicator will turn off. This confirms that the reset procedure has been correctly completed.

Release the pedals

Turn the ignition off and then start the engine to verify the indicator has been reset
For more details, please watch the following video:
This tutorial we got from Ford Fiesta owner's manual. This procedure should work for the sixth generation of Ford Fiesta (2011 2012 2013 2014 2015 2016 2017 2018 2019 model years). Hopefully, the article of How To Reset Ford Fiesta Oil Change Required Light can solve your problem. Good Luck!