Nikon D600 Digital SLR Camera Factory Reset
|
Nikon D600 Digital SLR Camera Factory Reset – The price of the Nikon D600 DSLR camera is very cheap as a full frame camera for professional photographers when compared with a full-frame camera with other brands. Nikon D600 is already adopted the full-frame sensor with a resolution of 24 megapixels (35,9x24mm). While using the 39-point autofocus features autofocus, full HD video recording, the double memory card, built-in microphone input and headphone output.
Of dimensional weight, this camera quite heavy to achieve 760 grams without battery, but with a weight 760 grams, the camera full-frame Nikon D600 is among the lightest full-frame camera than others. FX-format CMOS sensor is the latest from Nikon (35,9×24,0 mm) with 24.3 effective megapixels provides a stable image quality with a wide ISO sensitivity range of 100-6400 (expandable up to the equivalent 50-25600) it is obtained by utilizing large pixel pitch. Nikon also equip dust removal feature, which is realized by the repetition of a thorough test to respond to demands of photographers.
Nikon D600 Digital SLR Camera Factory Reset:
To restoring Nikon D600 to its factory settings, just hold down the [Thumbnail button ] button and the [ +/- Exposure Compensation button] button together, until the control panel turns off briefly while the camera resets itself to the factory default settings.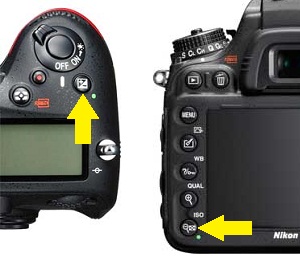 Warning! Do not use this function unless you are certain that you want to do this. Hopefully the article of Nikon D600 Digital SLR Camera Factory Reset can solve your problem. Good Luck! 😀