Mercedes Benz CL550 CL600 CL63 CL65 AMG Service Light Reset
|
Mercedes Benz CL550 CL600 CL63 CL65 AMG Service Light Reset – The Mercedes-Benz C 216 is a two-door coupe of the luxury class and the third generation of the Mercedes-Benz CL-Class. It replaced in September 2006, the predecessor coupe Mercedes-Benz C 215. The C 216 is based on a slightly modified platform of the S-Class Saloon Series 221. Compared to its predecessor, the body length increased by 75 to 5065 mm (from summer 2010 to 5095 mm), in the width by 14 to 1871 mm and in height by 20 to 1419 mm.
The basic price was around € 106,000 for the market launch and for the summer of 2010, it was increased to around € 120,000. In December 2013, the production ended, with free orders could be made until August. Production number: 32.258 pieces. Approximately 37% of the C216 was manufactured for the US market.
Mercedes Benz CL550 CL600 CL63 CL65 AMG Service Light Reset:
To reset Service Interval Warning Light on 2007 2008 2009 2010 2011 2012 2013 2014 Mercedes Benz CL550 CL600 CL63 CL65 AMG, conform to the following instructions:
Close all doors, windows, hood and trunk
Turn the ignition to the position 1 (If your vehicle has a Smart key button, press the "Start" button once without touching the brake pedal)
Press the system selection button repeatedly until the Vehicle Mileage menu is displayed in the multi-function display.
Press and hold the  (ACCEPT CALL) button for a second
While holding the  (ACCEPT CALL) button press and hold the OK button.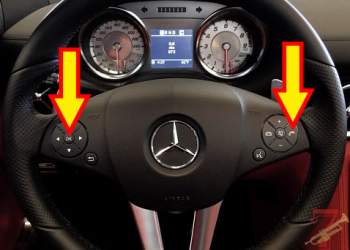 After several seconds the service menu should come up.
Scroll down and select the ASSYST PLUS
Select SERVICE DONE
Scroll down to select SERVICE DUE
Select FULL SERVICE
Select appropriate OIL GRADE being used
Select YES and confirm it
Turn the ignition off and then start the engine to verify the indicator has been reset.
For more details, please watch the following video:
This procedure should apply to the third generation of Mercedes Benz CL550 CL600 CL63 CL65 AMG (2007 2008 2009 2010 2011 2012 2013 2014 model years). Hopefully, the article by Mercedes Benz CL550 CL600 CL63 CL65 AMG Service Light Reset can solve your problem. Good Luck! 😀