Maintenance Service Light Reset on 2016-2018 Nissan Altima
|
Maintenance Service Light Reset on 2016-2018 Nissan Altima – The Altima is a medium-large sedan, produced by Nissan, launched in 1993, focusing on the American market. As of 2007, it had the offer of a hybrid version, with licensed use of Toyota technology (Hybrid Synergy Drive). Currently, it is the 5th generation. Although present in the 90's in Brazil, through independent imports, the Altima was never officially launched by Nissan in the country.
Only in 2013, 11 years after the discontinuation of Maxima import, its large sedan; Nissan offered an alternative in the medium-large segment; the 5th generation of the Altima. Launched in November 2013, the Altima is available in a single version (SL) with the 2.5L four-cylinder in-line 16-valve engine, powered by gasoline. The propeller is capable of generating 182 horses.
Maintenance Service Light Reset on 2016-2018 Nissan Altima:
To turning off the Maintenance Service Oil Light on 2014 2015 2016 2017 2018 Nissan Altima, conform to the following instructions:
Turn the ignition key to "RUN" position without starting the engine, If your Nissan Altima has a Smart key button, press the "Start" button twice without touching the brake pedal.
Hit the  button on the left-side of steering wheel until you see the "SETTING" menu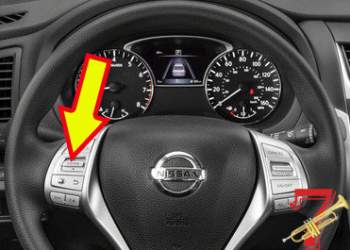 Scroll down to "MAINTENANCE" by using the joystick and press the ENTER button to select it
Select SERVICE and press ENTER
On this menu, you can choose RESET or set the distance for service type items
For more details, please watch the following video:
This procedure should apply to the latest generation of Nissan Altima (2015 2016 2017 2018 model years). Hopefully, the article of Maintenance Service Light Resets on 2016-2018 Nissan Altima useful for you. Good Luck!