How To Reset VW Volkswagen Rabbit Service Minder Light (2004-2009)
|
How To Reset VW Volkswagen Rabbit Service Minder Light (2004-2009) – The Golf V came to the United States and Canada in June 2006 reviving the name of Rabbit ( the name that previously had Golf I in these markets). The advertising campaign for the launch was very aggressive and aimed to revive the memory of the characteristics of rabbits. In these markets, not marketing brands such as SEAT or Skoda, a strategy was to put a very aggressive price policy for this new model. It should be noted that unlike previous generations, the new Rabbit is imported directly from Germany in all versions sold in these countries.
The only mechanics available for the Rabbit is the same 5-cylinder inline engine we find equally on the Jetta and the New Beetle. This power plant produced at first 150 hp, while from the 2008 model this power was increased by 20 hp, reaching the current 170 hp. This engine has 20 valves. This engine is associated with a 5-speed manual gearbox or a Tiptronic 6-speed automatic gearbox. In these two countries, there is no mechanical diesel option.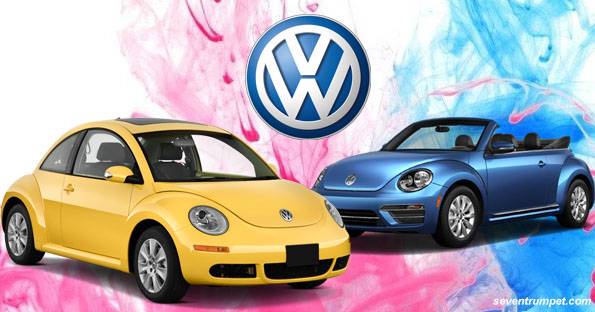 How To Reset VW Volkswagen Rabbit Service Minder Light (2004-2009)
Time needed: 7 minutes.
If you exceed the specified service interval, the Service minder Light will blink and you should reset the service interval. Perform the following step to reset service light on your Volkswagen Rabbit:
Turn the ignition switch to the ON position

Do not start the engine!

There are two buttons in the instrument cluster, press LEFT one repeatedly until you see the SPANNER symbol

Make sure you are in the Trip menu with the spanner symbol


Turn OFF the ignition

Turn off ignition immediately when you are on the trip menu

Press and hold the RIGHT button (00/SET) and then turn the ignition switch to the ON position again

Press and hold the button for 5 seconds

Press the LEFT button once

The spanner light will disappear on the display

Turn off the ignition and start the engine and verify the indicator has been reset.

Done!
For more details, please watch the following video:
These instructions are based on the Volkswagen owner's manual. This procedure should apply to the fifth generation of the Volkswagen Rabbit (2004 2005 2006 2007 2008 2009 model years). Hopefully, the article How To Reset VW Volkswagen Rabbit Service Minder Light (2004-2009) useful for you. Good Luck!