How To Reset The Line6 Stagescape M20d To Restoring The Factory Settings
|
Last Updated on June 20, 2022 by Nick
With Stagescape M20d, Line 6 has seized the opportunity to create a digital mixing console that automates as many of the typical tasks as possible, and aims to make the process of mixing faster, more intuitive and more creative. This's a breakthrough in live sound mixing technology, the StageScape M20d combines touchscreen-based visual mixing with highly-intelligent software and powerful DSP processing to create a mixing system with the 'smarts' to make you sound your best.
According to several the user reviews, the Line6 Stagescape M20d gets some compliments about the excellent sound; compact design; easy to use; simple controls; and versatile. But it's also gets some complaint from users about no faders for real-time control; only 12 mic preamps; chorus Glitch.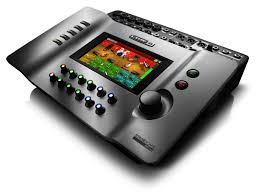 Image source: sonicscoop.com
Factory Reset:
To Restoring The Factory Settings of Stagescape M20d, you must tap the "i" button in the upper right corner of the Main Toolbar. And then tap the "Show System Settings" button > backup > Restore Factory Settings.
Warning! This procedure will erases ALL stored presets on the unit and reverts to the factory presets provided by Line 6 in the latest installed firmware. So be sure to back up any information you wish to keep. Hopefully the article of "How To Reset The Stagescape M20d To Restoring The Factory Settings" was useful.
Reference: Stagescape M20d Manual