How To Reset The Eventide H9 To Restoring The Factory Settings
|
Eventide introduced introduction of the H9 Harmonizer Effects Processor in 2013. This pedal will give you access to the full range of Eventide effects has become more affordable than ever. In addition to being Eventide's most compact and streamlined pedal to date, the H9 comes with eight of the most popular algorithms from the Factor Series and Space pedals and ups the ante with the exclusive new H9 UltraTap algorithm.The award-winning H9 delivers Eventide's acclaimed sound and can run all of Eventide's stompbox effects
According to several user reviews of Eventide H9, this pedal gets some compliments about Compact Design; Excellent Sound Quality; and Versatile. But this pedal also gets a complaint about still prohibitively expensive for most.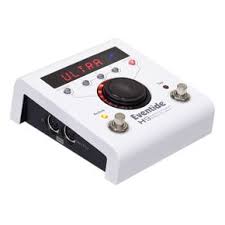 Image source:
musiciansfriend.com
Factory Reset:
To Restoring The Factory Settings of Eventide H9, you must power on while simultaneously holding the Right Footswitch and the big Knob until "INITIA" appear on the display.
Warning! This procedure will overwrite any Presets that you have saved. So be sure to back up any information you wish to keep. Hopefully the article of "How To Reset The Eventide H9 To Restoring The Factory Settings" was useful.
Reference: Eventide H9 Manual