How To Reset The Boss GT-10B To Restoring The Factory Settings
|
Last Updated on June 20, 2022 by Nick
Boss GT-10B is a multi-effects for bass.It uses the same core technology as the more expensive VB-99, but with a less elaborate selection of sounds and effects. Massive power of BOSS' latest DSP and know-how of sound modeling based on COSM provide ultimate effects capability and essential features for bass. It boasts such Roland/Boss exclusives as "Phrase Loop", "Parallel Chain" and "EZ Tone".
According to user reviews of Boss GT-10B, it gets some compliments such excellent-sound-quality; Versatile; Great Tone; very realistic effect in the individual overdrive and distortion. But this pedal also gets some complaints such difficult to Use; the Manual Is Horrid.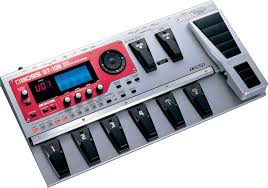 Image source: zzounds.com
Factory Reset:
To Restoring The Factory Settings of Boss GT-10B, first press the System Button. Select Factory Reset by turning the Output Level Knob and then press CATEGORY/ENTER Button. Set the range for the System Factory Reset by using Dial button and then press CATEGORY/ENTER Button.
Warning! This procedure will return all of the settings to the values in effect when the GT-10B was shipped from the factory. Hopefully the article of "How To Reset The Boss GT-10B To Restoring The Factory Settings" was useful.
Reference: Boss GT-10B Manual