How To Reset The Boss DD-20 Giga Delay To Restoring The Factory Settings
|
Boss has been at basically the forefront of digital delay technology since their release of the DD-2 in 1983. The DD-20 Giga Delay is a twin pedal that takes everything available in all of Boss's delay pedals, You'll find the Boss DD-20 Giga Delay awesomely powerful yet easy to use. This is controlled with two footpedals (On/Off and Memory/Tap), five rotary knobs (Mode, Delay Time, Effect Level, Feedback, and Tone), and four multi-function buttons and featuring 23 seconds of delay time in 11 different delay modes.
According to several user reviews, the Boss DD-20 Giga Delay get some compliments about Compact Design; Excellent Sound Quality; Good Selection Of Effects; Responsive; Versatile; Attractive; Easy to use. But this pedal's also gets some complaints about Dual Delay Time Too Short; Not Enough Memory Slots.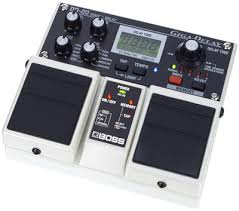 Image source: thomann.de
Factory Reset:
To Restoring The Factory Settings of Boss DD-20 Giga Delay, you mus to power on while simultaneously holding the WRITE button, until the memory number indicators (1-4) flashing. And then release the button and press Write button again.
Warning! Following this procedure will completely clears the content currently
stored in the memory. So be sure to back up any information you wish to keep. Hopefully the article of "How To Reset The Boss DD-20 Giga Delay To Restoring The Factory Settings" was useful.
Reference : Boss DD-20 Giga Delay Manual