How To Reset Jeep Renegade Oil Change Required Light (2015-2020)
|
How To Reset Jeep Renegade Oil Change Required Light (2015-2020) – The Renegade is a 4×4 off-road SUV model from American automaker Jeep, a member of the Fiat Chrysler Automobiles group. This is the second brand of the vehicle fully studied under Fiat and resting on a platform of the Italian brand. The Jeep Renegade was presented at the Geneva Motor Show in March 2014. Phase 2 (restyled version) of the Renegade was presented at the Geneva International Motor Show 2018.
The Jeep Renegade uses the Fiat SGMA modular platform (Small Global Modular Architecture), borrowed from the Fiat 500X. It has a wheelbase of 2.57 m for a length of 4.25 m2. The range includes 16 motorization/transmission combinations. The Jeep Renegade is produced in the Fiat Melfi factory in southern Italy, in this ultra-modern factory that was built for the Fiat Grande Punto. It shares its production line with the Renegade's twin model Fiat 500X, which is available in both the 4×4 and 4×2 versions.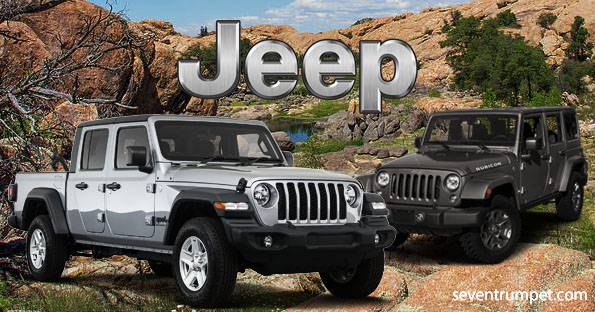 How To Reset Jeep Renegade Oil Change Required Light (2015-2020)
When engine oil needs to replace, Oil Change Required or Change Oil message will appear on the display. The engine oil life system must be reset after performed the maintenance service or change the engine oil on your vehicle. Follow the instructions below to reset the Oil Change Due Light on your Jeep Renegade:
Stop the vehicle and turn the ignition switch to the RUN position without starting the engine

If your vehicle has an ignition button, press the ENGINE START STOP button twice without touching the brake pedal

Fully depress the GAS PEDAL slowly three times within 10 seconds

Make sure to depress the pedal all the way down

Turn the ignition off and start the engine to verify the indicator has been reset.

Repeat this procedure, if the message still illuminates when you start the engine.
For more details, please watch the following video:
These instructions are based on the Jeep owner's manual. This procedure should be work on the first generation of Jeep Renegade (2015 2016 2017 2018 2019 2020 model years). Hopefully, the article How To Reset Jeep Renegade Oil Change Required Light (2015-2020) can solve your problem. Good Luck!