How to Reset Nikon D300 and D300s Digital SLR Camera
|
D300 is recommended for amateur photographers, because the ergonomic design and easy interface. While D300 is directed to the use of pro photographers, given the material body made of full magnesium alloy. In addition, the D300S also has no scene modes provide. Details for the Nikon D300, this camera is a digital SLR with a 12.3 megapixel sensor and a 3 inch screen resolution of 922,000 dots, or about 307.200 pixels. Nikon D300 was launched on August 23, 2007 coinciding with the introduction of the Nikon D3 camera. Nikon D300 is the successor to the previous camera, the Nikon D200. Some critics argue that the Nikon D300 is actually not much different from the Nikon D700, it's just a striking difference in the Nikon D300 uses Nikon DX format sensor while the 'D700' using a Nikon FX.
With these specifications, the D300 can offer high resolution and speed, and even the ability able to capture 6 frames per second, and 8 frames per second by adding the optional battery pack MB-D10. In addition, the D300 has not only made ​​with features autofocus motors compatible for all Nikon autofocus lenses, but also includes CPU and metering for Nikon F-mount AI / AI-S lenses old and new generation of perspective control lens (PC-E). The camera weight is only 825 g (1.82 lb), without any other devices such as battery cover, memory card, body cap and cover monitors.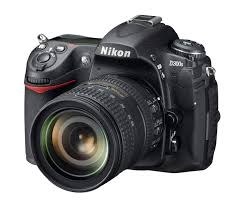 Image source: 
netphotographers.com
Shutter speed figures provided by the Nikon D300 reaches 30s to 1/8000 s, plus bulb shooting mode. As for the light sensitivity, ranging from 200 to 3200 in 1, 1/2 or 1/3 EV steps. The ISO number can be coupled with an improved feature until reaching 6400 One of the shortcomings in the D300 is no video recording feature. The absence of this feature is indeed regrettable. With the shortage of recording mode as well as the use of the skew for beginners, the Nikon launches new version with extra features. As the answer is Nikon D300S. A semi-pro Nikon DSLR cameras, as the D300 successor generation that has been discontinued by the manufacturer. D300S started in production around 2009 years ago, so the comparison is about 2 years with the D300. Actually There is no noticeable difference between both of them, except for the addition of HD video features and some features that are actually removed.
Factory Reset:
To restoring Nikon D300 or 300S to its factory settings, just hold down the [QUAL] button and the [+/- Exposure Compensation] button together, until the control panel turns off briefly while the camera resets itself to the factory default settings.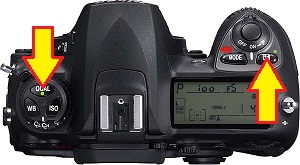 Read also "How do I reset the Nikon D100 Digital SLR Camera?" and another user guides. Hopefully the article of How to Reset Nikon D300 and D300s SLR Digital Camera useful for you.