How To Reset Nikon COOLPIX A 16.2 MP Digital Camera
|
Last Updated on June 20, 2022 by Nick
This camera has a sensor type DX / APS-C equivalent to 16MP Nikon DSLR cameras like the Nikon D5100 and D7000. Fix the lens, 28mm with aperture f / 2.8. The camera is capable of recording video at 1080p quality (Full HD). The front of this camera was added badges "DX" (a term for the Nikon APS-C sensor size), marks the size of the sensor is embedded in it. The lenses can also be fitted with a filter diameter of 46 mm via an optional adapter.
A Coolpix has a sensitivity range of ISO 100 to 25600. The catch pictures can be stored in RAW 12 or 14 bits format. Want to capture fast motion sequences? A Coolpix has a burst rate of 4 frames per second. The camera is also equipped with various other DSLR-style features, such as hot-shoe is compatible with i-TTL, for use with Speedlight flash units. There is also a manual focus ring and standard PSAM exposure mode dial.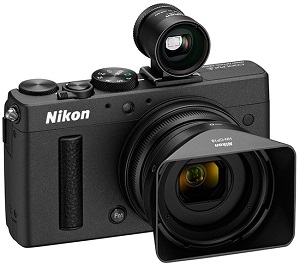 Image source: 
nikonrumors.com
Factory Reset:
To restoring Nikon Coolpix A to it's factory settings, conform to the following instructions:
Turn ON your Nikon Coolpix A
Press [Menu] button
Press the [</ dial left] button to move to the tab
Select "Setup" by using [V/ dial down] button and press ok
Highlight the "Reset All" and press OK button
Read also "Resetting Nikon COOLPIX P7800 Digital Camera" and another user guide. Hopefully the article of How To Reset Nikon COOLPIX A 16.2 MP Digital Camera useful for you.
Reference: Nikon COOLPIX A manual