How to Reset Engine Oil Service Minder Light on New Audi Q7
|
How to Reset Engine Oil Service Minder Light on New Audi Q7 – The Audi Q7 is an SUV model from the German car manufacturer Audi. The car was presented to the public at the IAA in Frankfurt in September 2005 and was the first SUV of the brand. The second generation Audi Q7 came on the market in 2015 and had its public debut at the NAIAS in Detroit. The Q7 became longer, but less wide, making it a less bulky car for the eye than before.
Furthermore, thanks to the new platform, the Q7 slid down hundreds of kilos, which also benefits consumption. The second generation Q7 consumes up to 28% less than its predecessor. In appearance, the new Audi Q grille was introduced, which was previously seen on the Q3, which is directly connected to the new Matrix LED headlights. The engine range is a lot smaller than with the previous generation.
How to Reset Engine Oil Service Minder Light on New Audi Q7 
SQ7

:

To reset the Oil Service Minder Light on 2017 2018 2019 Audi Q7, conform to the following instructions:
Turn ignition switch to ON position but do not start the engine
Hit the MENU button on the MMI controls to access the service menu.
Look at the screen and select CAR or VEHICLE by using the MMI controls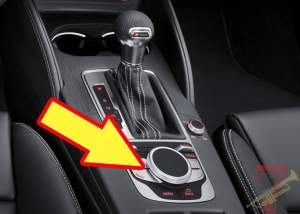 Select "SERVICE & CHECKS"
Scroll down and select "SERVICE INTERVAL"
Scroll down and select "Reset Oil Change Interval"
When a message appears on the display, select YES to confirm it.
Turn off the ignition and start the engine and verify indicator has been reset.
Note! This procedure is only to reset the Oil Change Service interval. If you want to reset Service Inspection Due Light you need a diagnostic scanner like VAG-COM VCDS to do it.
For more details, please watch the following video:
This procedure should apply to the Audi Q7 2017 2018 2019 model years. Hopefully, the article of How to Reset Engine Oil Service Minder Light on New Audi Q7 useful for you. Good Luck!