How To Reset Chevy Camaro Oil Life Change Engine Oil Light 2016-2020
|
How To Reset Chevy Camaro Oil Life Change Engine Oil Light 2016-2020 – The Chevrolet Camaro's sixth generation is a typical spokesman for the so-called muscle cars and is produced by the US carmaker Chevrolet. The model was officially unveiled on May 16, 2015, in Detroit, Michigan, and was launched at the same time for the 2016 season. It is manufactured in Lansing, Michigan, marking the return of Camaro's production to the US, as the fourth and fifth-generation were produced in Canada.
As the older generations of the model (except the second generation, which was not available in an open version), it is offered in coupe and cabriolet versions. Unlike the 5th-generation Chevrolet Camaro predecessor based on the GM Zeta platform, the 6th generation is based on the GM Alpha platform, which is shared with Cadillac ATS and Cadillac CTS.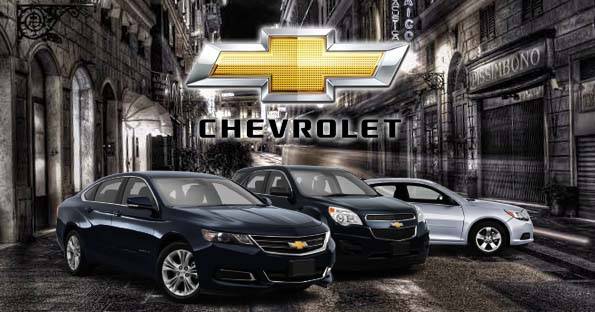 How To Reset Chevy Camaro Oil Life Change Engine Oil Light 2016-2020
Time needed: 7 minutes.
When the remaining oil life is low, the Change Engine Oil Soon message will appear on the display. The Oil Life display must be reset after each oil change. Follow the instructions below to reset the engine oil life system on your Chevy Camaro:
Turn the ignition key to the "ON" position without starting the engine

If your vehicle has an ignition button, press and holds the Engine Start/Stop button for 5 seconds without touching the brake pedal

Press the ◄ navigation button to access the cluster applications

The button is located on the steering wheel


Find and select the INFO page

Press the SEL button to enter the menu

Scroll down to the "REMAINING OIL LIFE" menu

Use the ▲ or ▼ button to scroll down

Press and hold the SEL button until oil life changes to 100%

If a message appears on the display, select YES to confirm

Turn the ignition off and start the engine to verify the indicator has been reset.

Done!
Method 2:
The oil life system can also be reset as follows:
Turn the ignition to ON position without starting the engine.
Display the REMAINING OIL LIFE on the multi-information display using the navigation button
Fully press the gas pedal to the floor three times within five seconds.
For more details, please watch the following video:
This tutorial we got from the Chevrolet owner's manual. This procedure should be work on the sixth generation of the Chevy Camaro (2015 2016 2017 2018 2019 2020 model years). Hopefully, the article How To Reset Chevy Camaro Oil Life Change Engine Oil Light 2016-2020 can solve your problem. Good Luck!