How to Reset Canon PowerShot S200 2MP Digital ELPH Camera
|
Tired of shooting with auto modes? If so, now Canon introduces PowerShot S200 pocket digital camera. The camera is equipped with control rings and a play button that lets users adjust exposure, ISO, Zoom, Aperture even easily and quickly. Users can create more interesting photographs with the Canon PowerShot S200.
Many excellent features such as 24-120mm lens, which has the power of 5x Zoom, 10.1MP CCD sensor. Also equipped with a DIGIC 5 processor that are all presented in this camera to produce high-quality photos that artfully. This product has been equipped with Wi-Fi wireless technology, which greatly facilitates users to upload photos and videos to the portal Canon Image Gateway (CIG) and share it instantly to various social networking sites.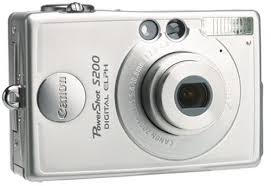 Image source: 
mediacollege.com
Factory Reset:
To restore the factory settings of Canon PowerShot S200, follow the procedure below:
Turn ON your Canon PowerShot S200 and press the "Menu" button to open the menu in the viewfinder window.
Move the zoom lever to choose the "Tools" tab, which is represented by a wrench and hammer icon
Select [Reset All] and then press the [Set] button
When the display ask you "Reset settings to default?" turn turn the dial to choose [OK] and then press the [Set] button
Read also "How to Reset Canon PowerShot SX520 HS to Its Factory Settings" and another user guides. Hopedully the article of How to Reset Canon PowerShot S200 2MP Digital ELPH Camera useful for you.
Reference: Canon PowerShot S200 MANUAL